← Back to Blog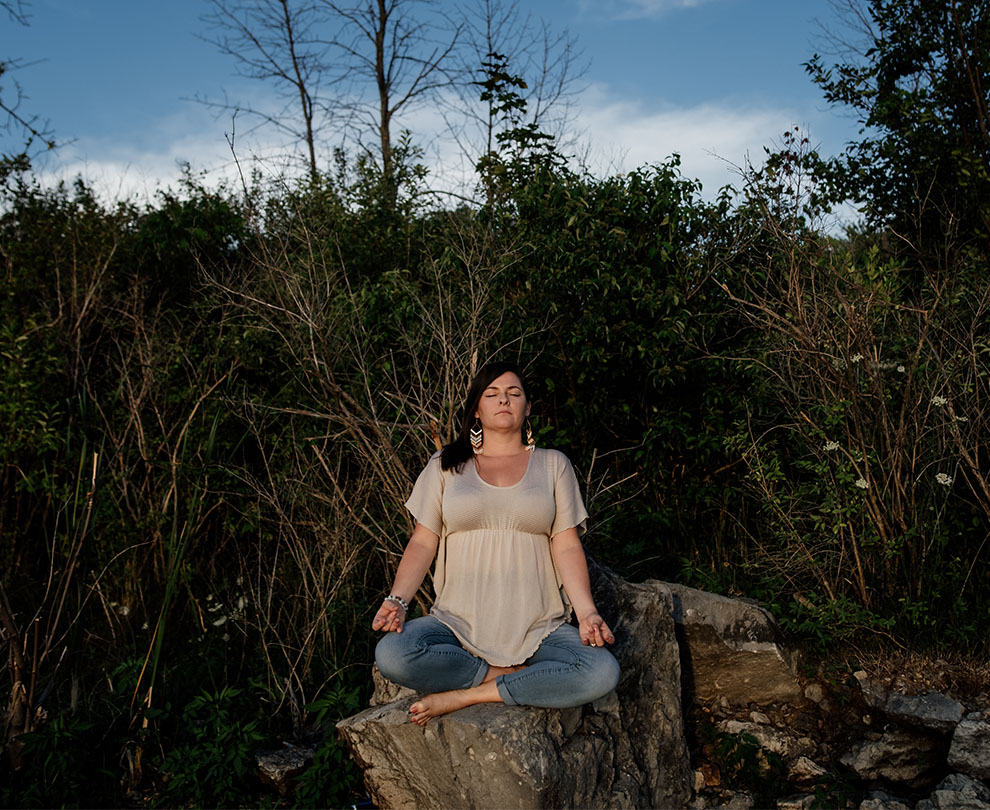 When you have alignment in your business the things you create and do will fulfil your deepest sense of purpose. By creating a business where the mission, vision and strategies work together in harmony around you as the creator is what it truly means to live an aligned life as an entrepreneur.
By leaning into your true calling and purpose the clients you attract and everything you create will come to you more easily.
Because when we live in an aligned way we're able to let go of all the things that no longer serve us. Be it clients, relationships, things, feelings… you simply release it, move on and get on with the job at hand.
And not only does alignment make your creative life easier, but it also enables you to gain clarity in your business and your future.
When you have clarity you're able to make sure you're heading in the right direction, know what you're working towards and know that you're working towards something you truly believe in.
Because without this clarity, you won't know what results you're supposed to be going after. You won't be able to achieve and build. And you won't be able to plan for the future – because you don't know what you want that future to look like.
How To Assess If You're In Alignment
When you're in alignment all the efforts you put into your business will be plain sailing. Your branding, client experience and marketing will all come together for the highest vision you have for your business and your life.
Plus, when this sense of alignment is achieved your pursuit of inner happiness levels up. And who doesn't want a boost in their happiness quota?
But if what I'm saying doesn't land with you, ask yourself these few questions and see where the answers take you… You might find that this dream business you've set up isn't quite the thing you want it to be.
Give yourself time and space to really tune into your deepest consciousness and see what comes up.
What does success mean to you?
What do you want from your business?
How is your business going to serve others?
When you think of what you do does it make you smile?
What brings you joy?
What talents do you believe you have been given?
Which of your personality traits are you most thankful for?
Take the time to reflect on these answers.
Do your answers reflect your current business?
If the answer's no, it's high time to get yourself realigned to enjoy the ease of living in alignment.
How To Realign
By following these 3 steps I know you'll be able to gain clarity and alignment in your business…
Find a mentor
We are not meant to trudge life alone, and besides, that's a lonely trek. Save yourself the time, frustration and resources and ask for help. Because when you find the right mentor you'll get much-needed guidance, support and your own little cheerleader to help push you to the next level in your life and business.
Visualize your highest self
Leaning into a path of 'purpose' is the ultimate recipe for success. Let your desire for this vision be so big that you can't help but keep putting the pieces together. ⠀
Meditate and journal
Increase clarity through exploring your thoughts on paper. Rewrite the narrative playing in your head and release whatever is holding you back. Soon your energy will shift to opportunity though patterns.
---
I truly believe that by doing this work and connecting your purpose to the business you're creating will allow you to live your best life, and bring some much needed rich energy to the building of your business.
So please, keep saying yes to the things that match up to your higher vision, and watch how the magic of attracting opportunities, relationships and experiences flow easily to you – this is the law of attraction in action.
And if you're still struggling to find alignment, I have something exciting to share with you…
I'm going to be launching my signature Accelerate in Alignment mentoring program very very soon – I'm just putting the finishing touches to it as you read.
If you want to be the first to know about course dates, content and any other tidbits you need for living an aligned life hit the button below to join the waitlist!