← Back to Blog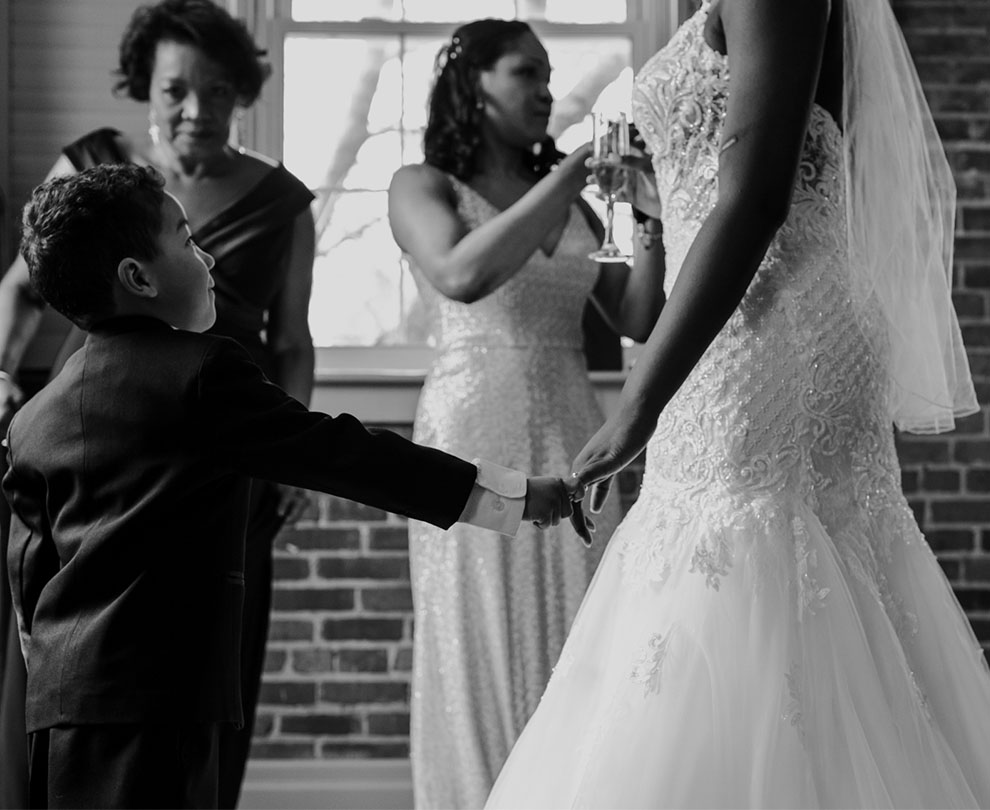 A photographer does more than take photos. We capture emotion-filled moments and freeze them in time for individuals, couples, and families. We create a legacy with each album—a slice of forever for each of our clients to relive every time they flip through the images.
Your photos should have a life of their own.
I always say that a good photo needs to have soul, but what does that mean?
It's our job as photographers to get the timing right, the lighting just so, and set the stage in a way that makes our subjects truly shine with emotion. We look for the in-betweens often overlooked in our busy days and bring these images to the forefront.
Photographers add a lot of good to the world when they use their skills and visual eye to highlight genuine human moments…
Photographs inspire people.
Photographs educate the masses.
Photographs encourage individuals to act.
Photographs make us feel small and important all at once.
They allow us to time travel as often as we want.
They are powerful, immortal—and all from what? Pixels caught on camera. Colours and shapes arranged just so. Light reflecting and toothy grins.
Regardless of the type of photographer you want to be, your work will be important one day. This is one of those rewarding and creative career choices that allows you to make a real impact within your community.
Perfecting your photography style and impact
Every photographer needs to choose a specialty. My style of photography focuses on storytelling, which is commonly referred to as documentary photography. Have you heard of this style before?
If you browse through my portfolio, you'll notice plenty of wedding images with very little or no staged posing. It's a true representation of the joyous day with people acting authentically as themselves. I'm an empath and have a sentimental heart, so I take my job seriously and always try to catch the real smiles, glimpses across a room, deep belly laughs—these images withstand time and as you look back on them years later, you can still feel the moment. You can still hear the music.
I highlight your emotions with my understanding of light, creating beautiful images that withstand the passing of time. When my clients choose me, it's because they want to remember their story. They want to document this chapter of their lives.
How do you develop your own photography style?
Photography style includes a few key considerations: your passion for the subject, ability to admire the details, and post-processing. To create your own style, you first need to know what impact you want to make. Here's a simple step-by-step to develop your own style.
Identify your mission or why. Ask yourself: What impact do I want my photography to have on the world? Who is it for? Who will I photograph?
Look for inspiration! What other photographers in your niche do you look up to? Can you ask any of them for mentorship? Many seasoned photographers offer learning opportunities to those who are new to photography—myself included!
Practice strategically. Capture, analyze, and improve. It's not enough to snap photos endlessly and hope that something sticks. Improving your photography skills is a process that requires critical self-analysis.
Notice similarities and create guidelines. As you begin to develop a style that you like, what do you notice is common throughout all your favourite images? If you can document this style, it will be easier to stay consistent.
Understand that developing your unique style takes time. It will only get easier for you as you gain more experience, so take more photos and dedicate the time to learn. Often look back at how far you've come.
Want help to identify your photography aspirations?
Let's start now! I'd be happy to jump on a call and chat about how I am able to guide and assist you in making your creative passion a profitable online business.
For 30 minutes, we'll chat 1:1 to help you gain clarity around your aspirations… Step 1 in getting clarity around the exact business you are wanting to build and who you are invested in serving.