← Back to Blog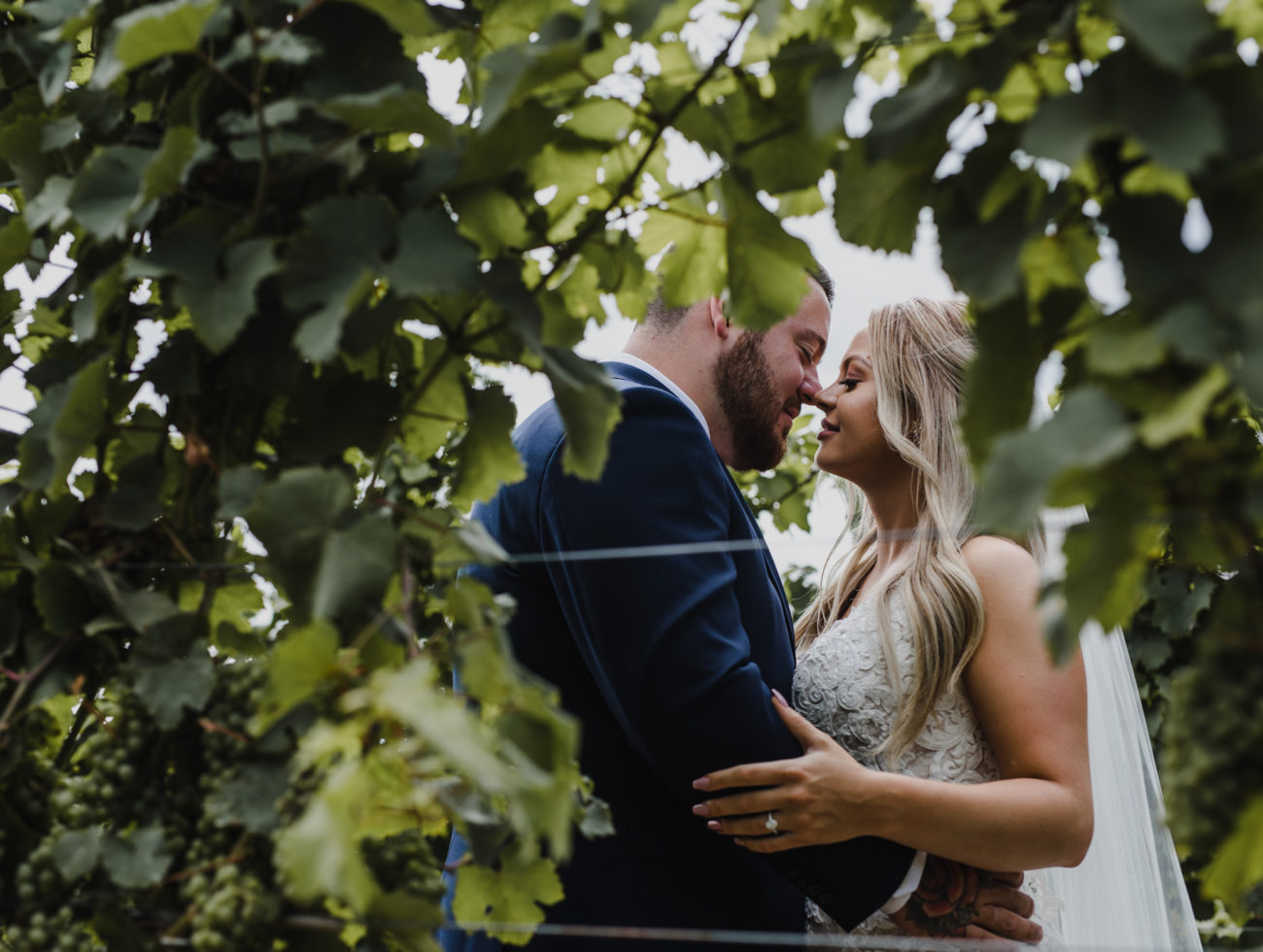 Looking for the perfect place to exchange vows? Come to Niagara! In addition to the stunning views and top-notch attractions, it's incredibly affordable and easy to elope here in Niagara, Canada. Here's how!
To Elope or Not to Elope?
Elopements aren't what they used to be. They're so much better! Between COVID-19, rising costs in the wedding industry, and all the gorgeous elopement photos on Instagram, it makes sense that more and more couples are ditching the big white wedding for more intimate events.
Personally, I love elopements. Unlike a traditional wedding, elopements create time and space for you and your partner to enjoy each other's company, get emotional, and truly feel every moment of the day. While you might spend a traditional wedding day running around and entertaining your guests, an elopement is about you from start to finish. You can make it casual, break away from tradition
Of course, there's also the issue of money. Since you're not paying for food, drinks, and decor on such a large scale, you can save tons of money by eloping. If you want, you can even use some of those funds to turn your elopement into a week-long vacation. You'll get an unforgettable experience surrounding your wedding day, and you'll still save money.
Why I Love Niagara Falls Elopements
The Niagara Region is such a stunning, underrated elopement destination. Not only is the scenery absolutely beautiful, but there are also tons of great restaurants, vineyards, and attractions in the area you can use to round out your trip. Why not make it an adventure?
How to Elope in Niagara Falls
There are tons of places to elope in the Niagara Region, but these tips pretty much transcend location. If you're planning a Niagara elopement…
1. Check the local weather.
Before you book any plane tickets, decide what time of year you want to elope in Niagara. Truthfully, you can't go wrong as far as the views are concerned; I think the falls are just as stunning in winter as in summer, and our fall foliage is stunning.
All that being said, Niagara Falls is a tourist destination. You can expect more crowds from June through August with a slight drop in September. For the best autumn colors, visit in October. If you really want peace and solitude (and you can handle the bitter temperatures), consider eloping to Niagara in the wintertime.
2. Ask your 'venue' for permission.
No matter where you plan to exchange vows, you should always ask the property owner or manager for permission. An elopement is still a legal ceremony, after all, and certain locations may require permits or advanced permission.
Usually, private wineries and restaurants are more than happy to host your elopement. You can also ask park officials for permission to use public spaces like state and national parks. Just be sure you've nailed down a venue prior to booking any plane tickets or hotel stays.
3. Make it an adventure!
You can absolutely elope in a day, but why rush it? One of the beauties of elopements is that, because you're saving money and only entertaining yourselves, you can usually afford to turn your elopement into a weekend getaway or more.
Visit the falls, go ziplining take a wine tour, whatever you like! There's something for everyone in the Niagara Region.
What to Bring to Your Niagara Falls Elopement
Now that you've planned your trip, here are a few things you shouldn't forget to bring with you.
1. Your marriage certificate.
Couples usually elope one of two ways: they do the civil ceremony at a courthouse and then elope or the symbolic ceremony, or they do it all on their elopement. If you're going with the latter, be sure to bring your marriage documents with you on your trip.
Chances are, you'll also need witnesses to sign with you. As your photographer, I'm happy to serve as one of those witnesses!
2. Wedding attire.
The best part about eloping? Great Aunt Shirley won't be there to not-so-silently judge you for not wearing white.
Your wedding attire should be a reflection of your personal style. Dress up, dress down, get crazy with it, plan outfit changes – whatever you do, make sure you feel great!
3. A photographer to capture your day!
If you're eloping in a place as gorgeous as Niagara, you'll want plenty of photos. I always recommend booking a photographer who's local to the region you're eloping in because they'll have more insight into possible venues, photo locations, and weather conditions.
Planning to Elope in the Niagara Region?
I'd love to help capture your day! Click below, tell me a little about you and your partner, and let's get to work planning the perfect elopement.