← Back to Blog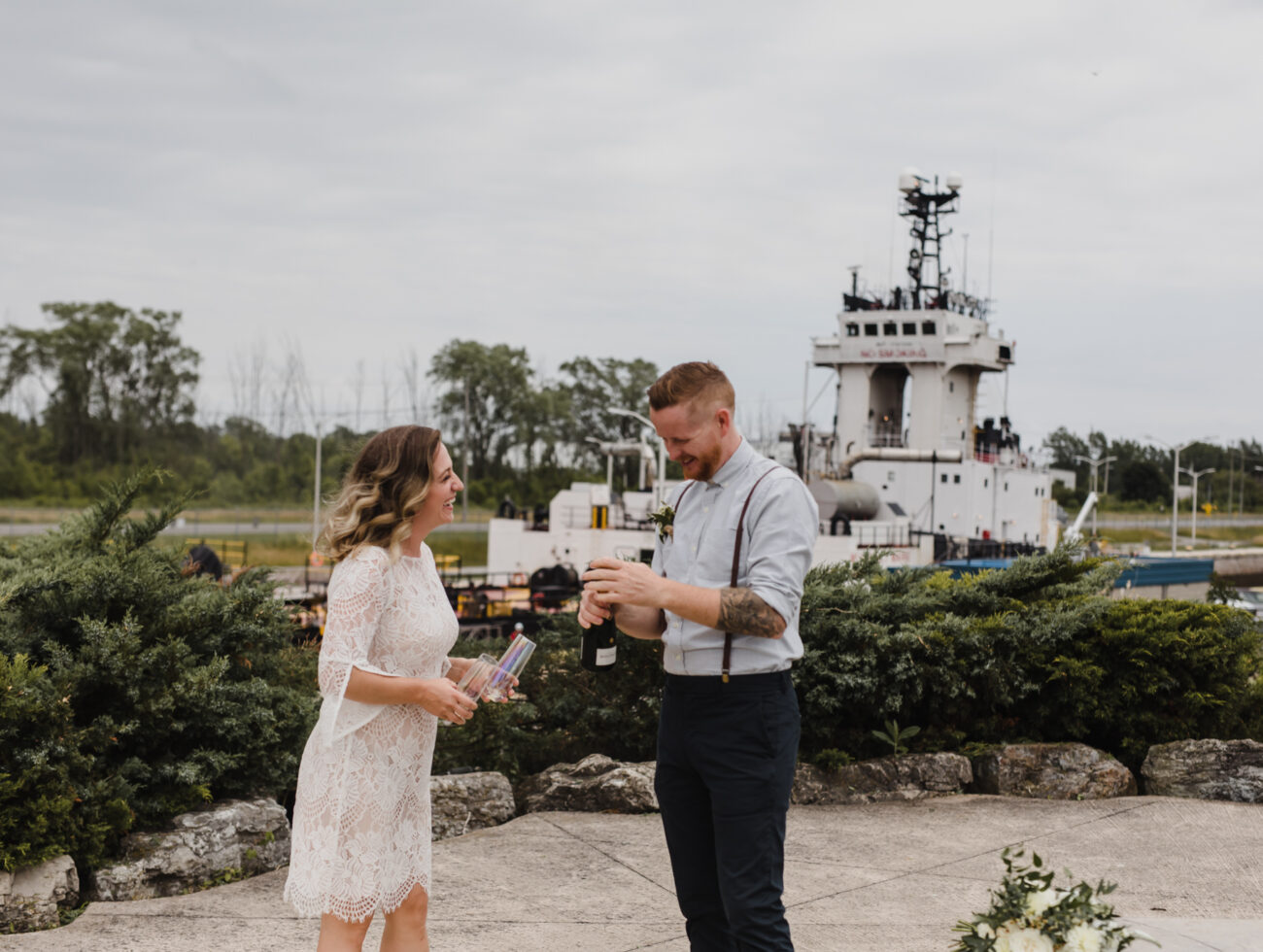 Looking for sweeping views, miles of vineyards, and thunderous waterfalls – without the huge crowds out west? Come to Niagara! There are countless places to elope near Niagara Falls, Canada. Plus, with the variety of landscapes around here, there's truly something for everyone.
Where to Elope Near Niagara Falls, Canada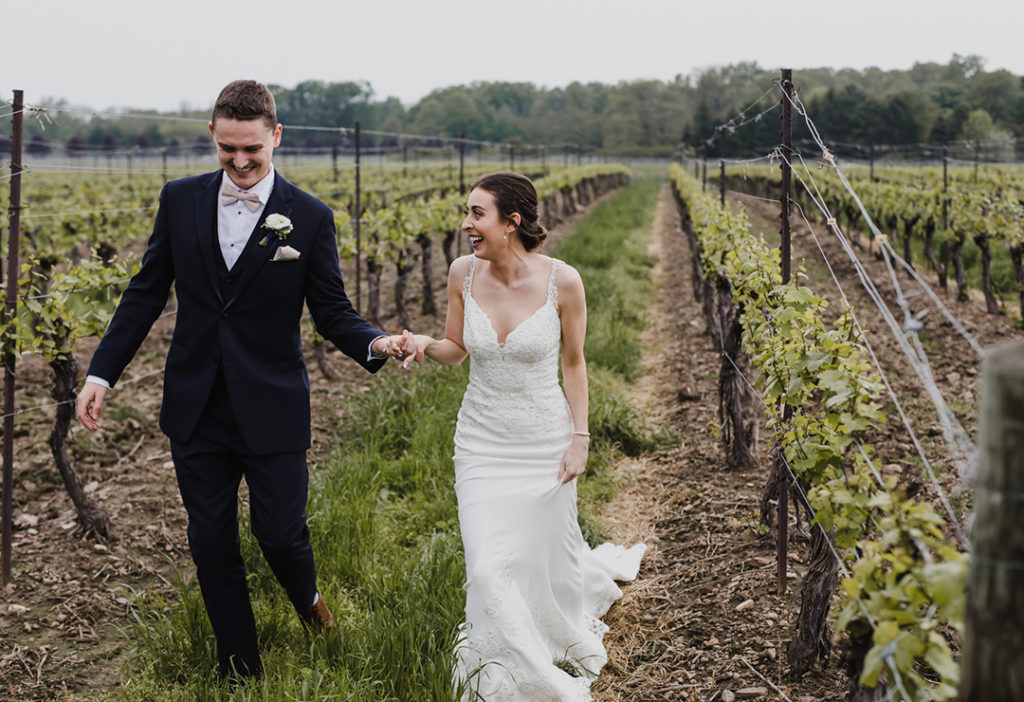 Wine Country
Most people outside of our region don't realize that Niagara has a booming wine industry. We've got acres and acres of gorgeous, green vineyards and tons of tasting rooms. If you're a wine lover (or just enjoy the scenery), find a local vineyard, reach out to them, and ask if you can elope on the property. After you exchange vows, have picnic or pop inside for a wine tasting. Super classic and very romantic!
These are a few of my favorite local wineries to take my couples:
Vineland Estates Winery, which is built in a historic "wooden cathedral" barn from 1877.
Konzelmann, a lakefront winery that offers an elopement package right on the banks of Lake Ontario.
Ravine Vineyard, a more modern, industrial-style winery.
Good Earth Food & Wine, a small, family farm-style winery. It's also working farm, so expect to see some animals!
Riverbend Inn, a very traditional inn with a winery, restaurant, and plenty of rooms to rent.
Inn on the Twenty, a popular vineyard and wedding destination with 6 event spaces.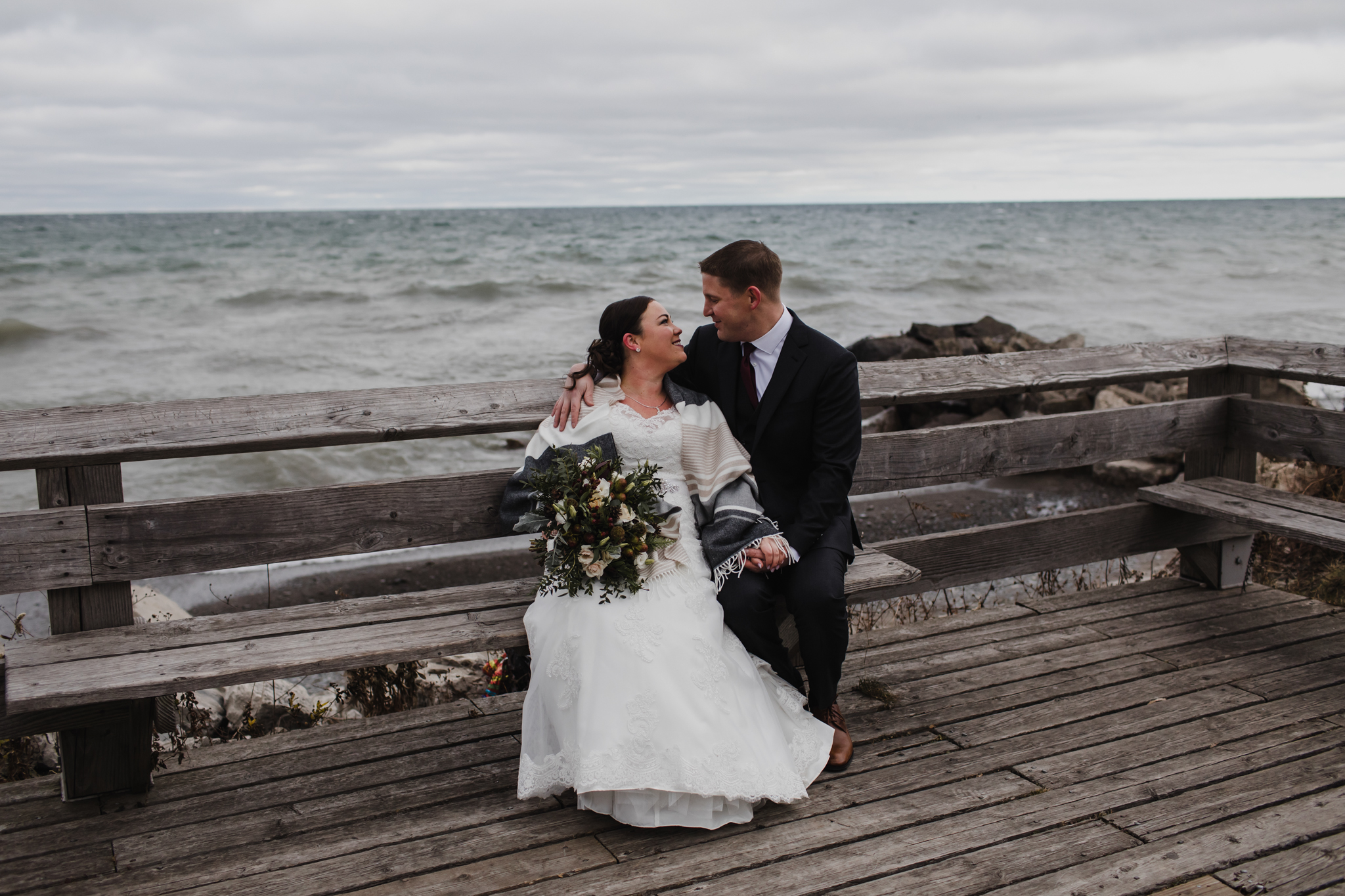 On the Water
If you want a classic Niagara look, you can't go wrong with a waterfront elopement destination.
One of my favorite spots is the Niagara-On-The-Lake Gazebo in Queen's Royal Park. The gazebo itself seats up to 12 people, and the view of Lake Ontario can't be beat. If you book it for a summer elopement, you'll get tons of sunshine and a nice breeze off the water.
Another classic is the Niagara Falls Hornblower, a boat that takes you right up to the base of the falls. You can get married on board just like Jim and Pam from The Office! Between the up-close-and-personal view of the falls and the clouds of mist coming off the water, the Hornblower makes for some amazing photos.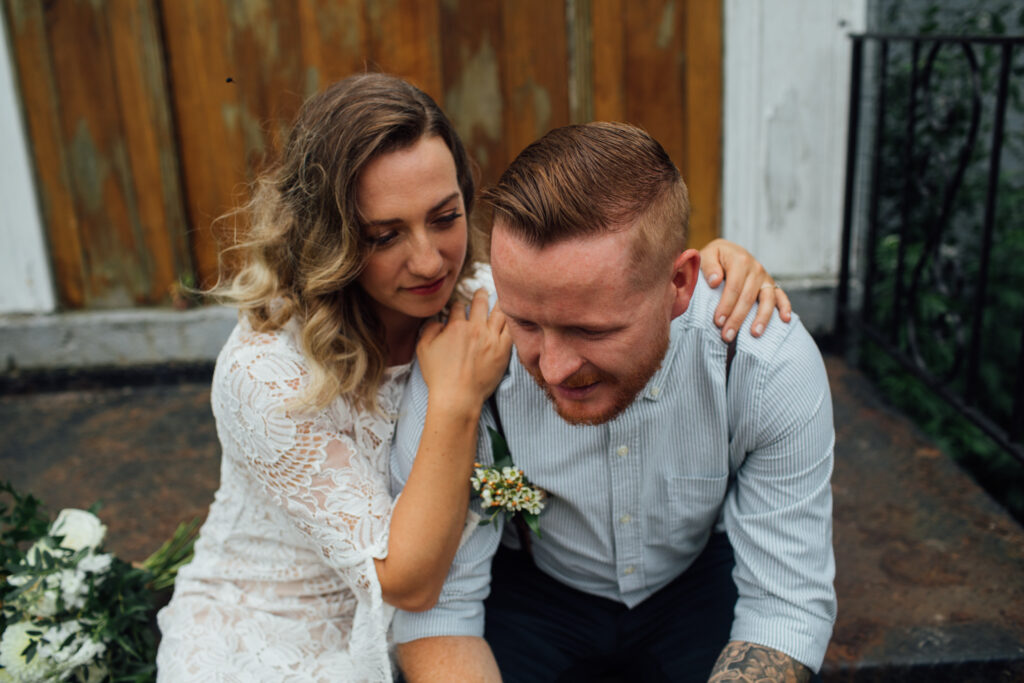 In A Historic Chapel
Just because you're eloping doesn't mean you can't exchange vows in a church or chapel. Luckily, we have plenty of beautiful spots to choose from!
The Queenston Chapel is a historic landmark from 1862 featuring stained-glass windows, beautifully-maintained grounds, and that classic white chapel look. You'll truly feel like you're stepping back in time when you walk down the aisle there.
If you want to go even smaller, check out the Living Water Wayside Chapel. It holds the record for smallest chapel in the world! It only seats six people, so it's perfect for you, your partner, an officiant, and maybe a couple witnesses.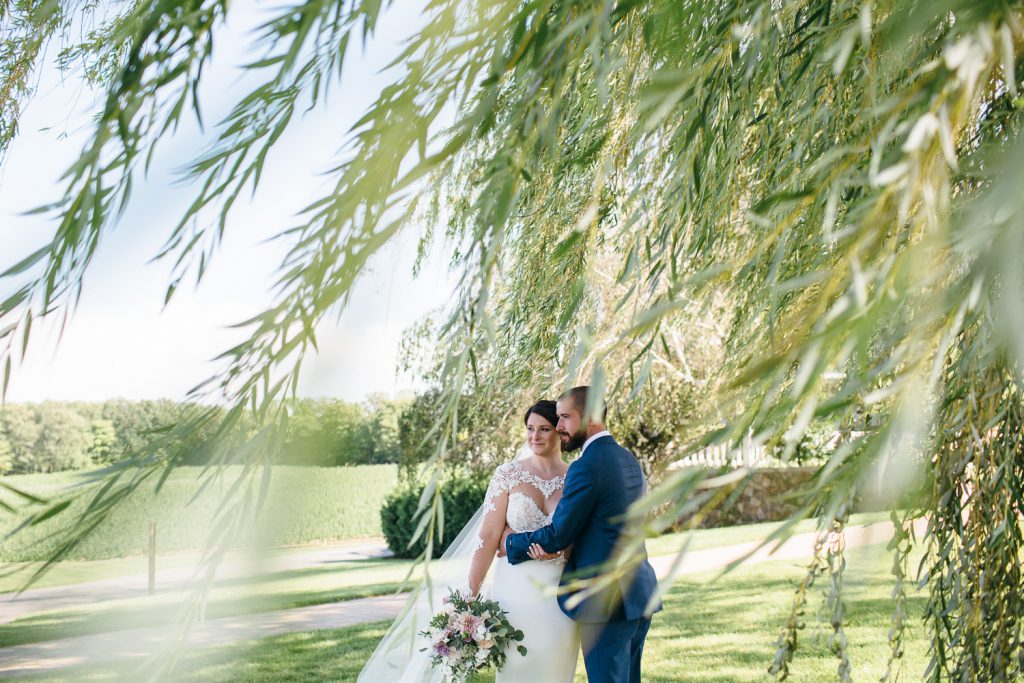 In A Garden
All of Niagara is gorgeous in springtime, but our gardens truly shine. Check out the Oakes Garden Theatre for a small, secluded venue or the Niagara Falls Botanical Gardens to enjoy blooms on a larger scale.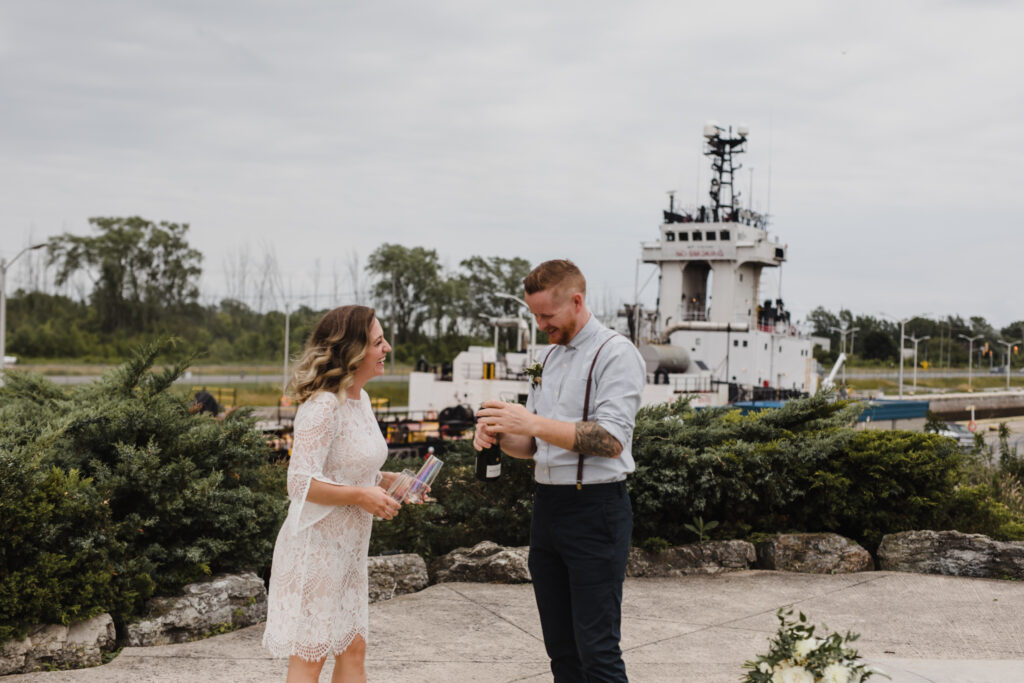 Other Gorgeous Elopement Destinations in Niagara
There are no shortage of amazing places to elope in near Niagara Falls. Here are just a few more of my favorites!
Looking for the perfect place to elope near Niagara Falls?
Just reach out! I've shot weddings and elopements across the Niagara Region, and I'm more than happy to help you and your partner find the perfect spot to exchange vows.
Click below to send me a message!