← Back to Blog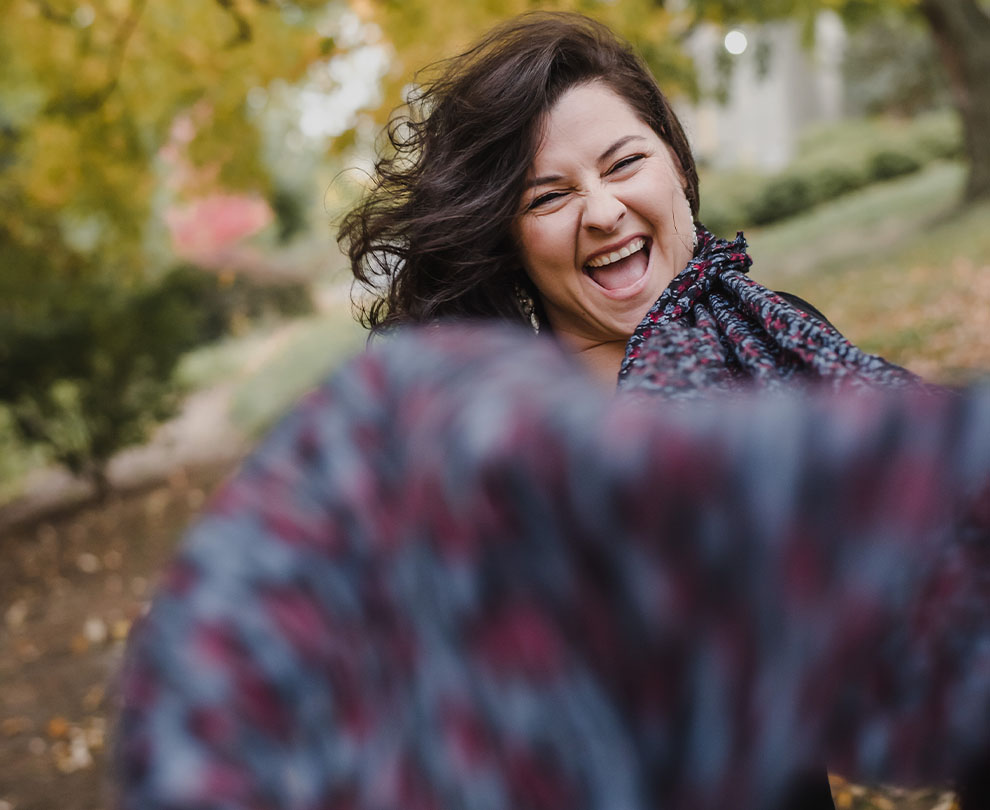 Sometimes, it seems like the only path to success is full of long nights, cancelled plans, and personal sacrifices. When I started my business, I thought that this is what entrepreneurship was supposed to look like. I had no idea that what I really craved – an aligned business – was possible for me.
It wasn't until I tried doing things my own way that I realized this wasn't the case. There are thousands of women running thriving businesses and living their dream lives, all without working themselves to death.
You can build a business that feels right, makes money, and affords you all the freedom you desire. It's all about finding alignment.
Here's how I stepped into my own alignment and accelerated my business in the process.
Starting My Business
Believe it or not, I wasn't always in alignment with myself and my business. In fact, back in 2009, I'd say I was the opposite. I was exhausted from working two full-time jobs and feeling empty from the lack of fulfillment they afforded me. I've always been a hard worker, but when the work doesn't feed my soul, I'm bound to burn out eventually.
Eventually, it all became too much. I remember sitting at my kitchen table, head down and sobbing, feeling totally lost. I wasn't happy. And for the first time, I was ready to admit it.
What followed was a moment of blinding clarity. Over the next two weeks, I quit my job, invested my life savings into going back to school for photography, and completely rewrote my reality. It was terrifying, but it came with this overwhelming feeling of peace and purpose. In just two weeks, I went from dreading my daily life to being genuinely excited to work.
And boy, did I work! I've spent the last decade devoting my time, energy, and soul to my business. Unlike my old work, though, my business has paid me back tenfold. I finally feel fulfilled in my work and totally aligned.
How to Step Into Conscious Alignment
The journey to an aligned business isn't linear. No one makes the decision, flips a switch, and magically loves their business. It takes work!
The first step is getting real about what success looks like to you. Not all of us want to live in mansions, drive cars worth six figures, or jetset every weekend. (If you do, fantastic!) In order to manifest your dream life and business, you have to be clear on what that means to you.
What will your day-to-day life look like? Will you work every day, or will you have tons of free time? How will you start your morning? How will you settle in at night?
What will your aligned business look like? Do you want to grow a team or remain a solopreneur forever? Will this be your only business? Will you make passive income?
What will you have gained? Remember: There's no shame in wanting money or material possessions. Will you have a new house? A new car? Your dream camera? A monthly vacation?
What will you have shed? What stress will you have released? Will you have let go of other people's expectations of you? Will you have set new boundaries with the people in your life?
Once you know what your life will look like in five or ten years (because remember, this is knowing, not hoping), you can start to manifest it. When you open yourself up to the possibility of abundance, the universe delivers.
Accelerating Your Business Without Sacrificing Who You Are
I'm a firm believer that not everyone can (or should) conduct business the same way. If you try to force your path to look like someone else's (even that seven-figure business owner all over your Instagram feed), you cut yourself off from a world of abundance.
Instead, use your Human Design to guide you through your business decisions. This way, you'll work with your design, not against it.
Since I stepped into my own alignment, my business has thrived. The second I released the pressures of hustle culture and embodied my natural feminine energy, the universe opened up opportunities for me. I now work less, make more money, and genuinely love the work I do.
It took me years to find my alignment, and now I want to help you take that journey (in a fraction of the time).
Introducing: Accelerate In Alignment!
You don't have to spend your days overwhelmed and overworked to be successful. You can build a business you love that affords the life you want without sacrificing what's most important to you.
If you're seeking
An authentic business and brand that is aligned with who you are.
An embodied marketing strategy that helps you call in your dream clients with ease.
A roster of aligned clients dying to work with you.
… I'm so glad we've connected.
Accelerate In Alignment is a self-paced, on-demand course to help you build a business that feels right and cultivate the freedom you've been craving. You'll learn how your Human Design can inspire your business decisions, how to leverage your natural energy and talents, and how to manifest the abundant, blissful business you've been dreaming of.
Ready to scale your business and cultivate the life you've been dreaming of?
Click below to learn more about Accelerate In Alignment and take the first step towards a business model that feels right.