← Back to Blog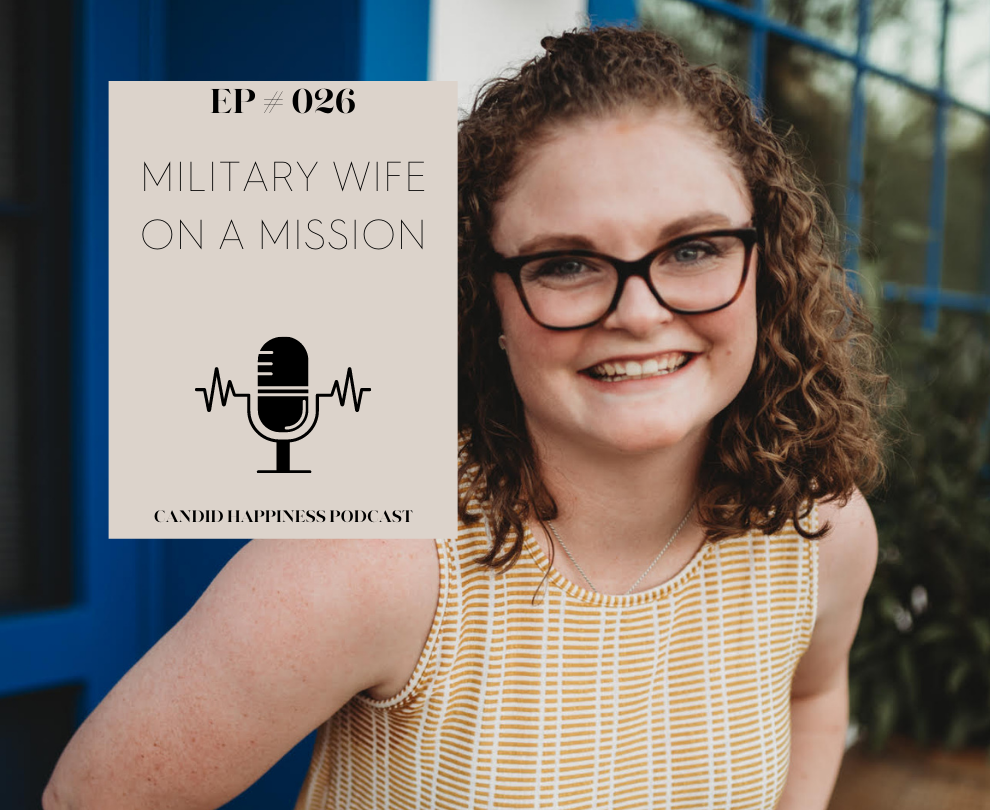 Ep 26. Candid Happiness Podcast
The stories of people always intrigue me.
I always want to know how they ended up where they are today.
What struggles they went through, what lessons they learnt and of course how they managed to hold on to their joy.
And that's why I'm so excited this week to sit down with Brittany – a military wife on a mission – on my Candid Happiness podcast.
Each week on the podcast I share all the ways that I bring spirituality into my life and business as well as all the ways I hold on to and share my happiness.
And when I have the chance to sit down with a guest that totally gets that then things are super special.
This week, Britt is sharing her story from her whirlwind engagement and marriage to a serving member of the US military, to how she grew a successful and fulfilling coaching business PLUS how she supports and shares the stories of milso's (military significant others) across the world.
And that last part was what had really piqued my interest in Brittany's work.
After only a few short months of marriage, her husband was deployed to Afghanistan. And while she knew what she signed up for she had no idea what this loneliness was actually going to look and feel like.
After many months of deep personal enquiry, Britt decided she couldn't allow more military spouses to go through this without support.
This military wife on a mission knew she had to do something…
Britt started a support network that has since grown into a thriving podcast – Moments With An M.E.O. – that highlights all the successful and adaptable milso's across the world.
We talk about all the ways that Britt's own podcast and coaching business has helped milso's to gain autonomy and joy in a life that can often be stifling with so much out of your control.
As well, of course, touching on how she has the courage to start her own business and how she manages to hold on to her joy in a life of so much uncertainty.
So give it a listen to get uplifted, inspired and realise that we all need to make every moment in this life matter.
You can find out all about Britt and her business New Altitudes, here.