← Back to Blog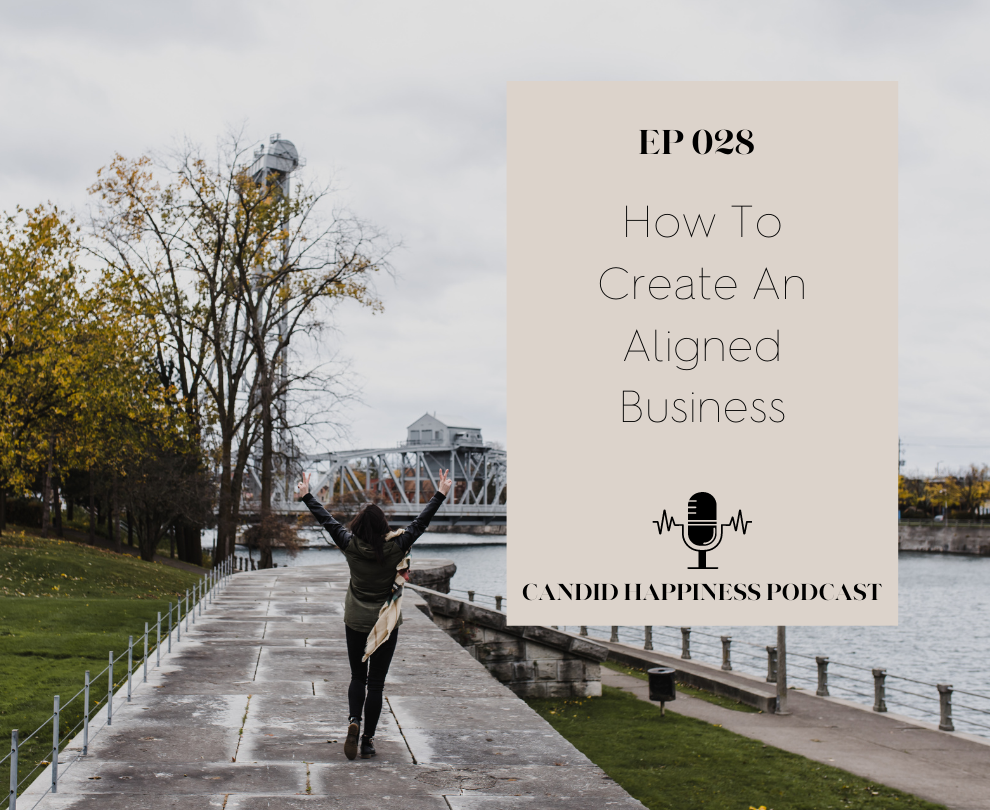 Ep 28. Candid Happiness Podcast
When I first started my photography business I knew I wanted to be a photographer, but I didn't know why. In other words – I had no idea how to create an aligned business.
I was passionate, yes, but I had no idea how photography was going to serve my higher purpose. I'd never taken a second to think about how I was going to build a business around this.
Instead, I went out hustling with mixed results.
Because my business wasn't aligned with my creativity I had trouble succeeding. Heck I didn't even know what success looked like for me.
But when you create an aligned business, all that hustling, all those daily struggles seem to disappear.
And that's because when you align with your truest purpose all the things you do and create will serve this purpose. By creating a business where the mission, vision and strategies work together in harmony around you as the creator is what it truly means to live an aligned life as an entrepreneur.
Now this kind of alignment doesn't always come easy.
It took me a good few years of disappointment and frustration before I gave myself even a second to step back and work out what I truly wanted. And you know what, as soon as I took that time things became clear.
I defined my own success, and then I made it happen.
And today I want to make it a little easier for you to work out how you can create alignment in your business. And that's why on the Candid Happiness Podcast I'm talking about this exact topic.
I even give you the first 6 steps I took to get myself and my business aligned. Trust me this could save a few years of disappointment!
Give it a listen below:
And if you are ready to take that final step I mentioned… Then you can add your name to the Accelerate in Alignment Waitlist here.
This course has been specifically designed to help you monetize your passion and start creating a business you REALLY love. All from a place of deep alignment of course!