← Back to Blog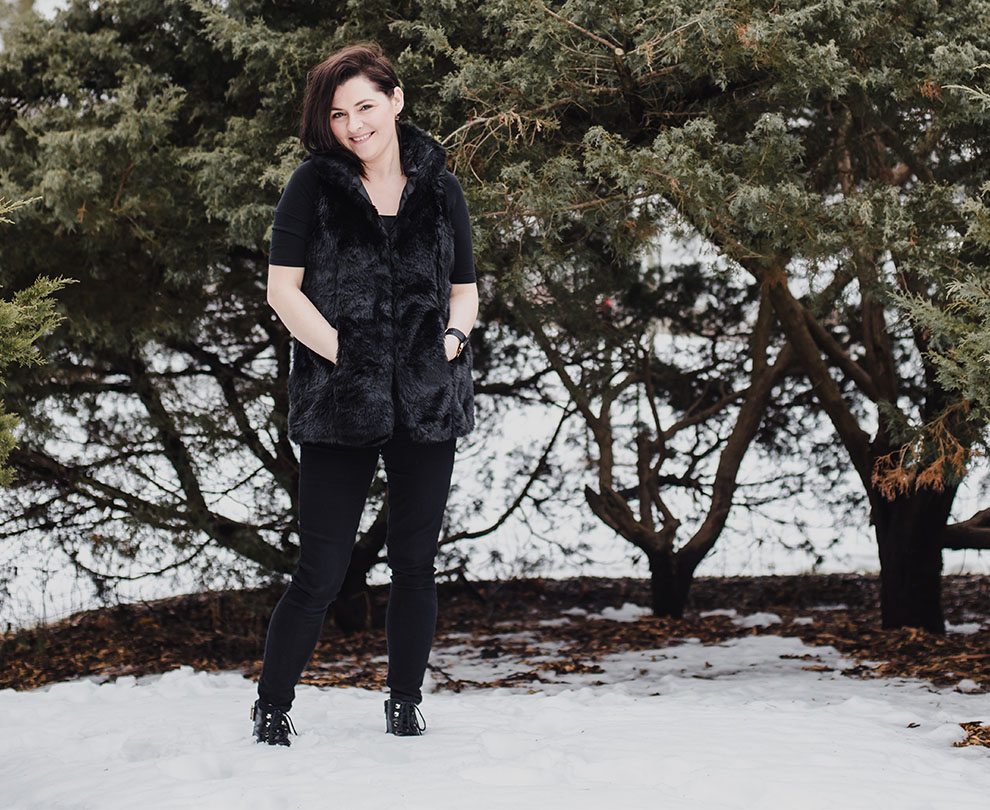 I don't know about you but here at Jess Little HQ, we're in full holiday swing. The tree is up, the menu is finalized, the presents are being bought and wrapped – it's definitely beginning to look a lot like Christmas! And while it's easy to get caught up in it all, one thing I haven't let slide is my self-care routine. And you shouldn't either!
Read on to learn how to practice self-care during the holidays…
While the holidays might be looking quite different for us – thanks COVID – it's still a time of year when it's easy to get caught up in the festivities – or stresses – of having family around and forget to carve out some time for a little self-care.
And if you're an entrepreneur it's even more important that you take some time now to rest and look after yourself before diving into all the exciting things you have planned for the new year!
So that's exactly what I want to remind you to do this year – practice a little self-care during the holidays.
Here's a rundown of my self-care non-negotiables even during the holidays – honestly, I think it's even more important to find the time for yourself during this time of year…
Daily meditation.
Meditating daily is a non-negotiable whether I'm at home, travelling or if my house is full of family.
I live with anxiety and OCD, so meditating keeps my thoughts in check. And contrary to popular belief meditation doesn't have to mean hours of sitting in silence. For me every day I sit somewhere quiet, close my eyes, focus on my breathing and welcome in some positive vibrations.
I find it always helps me to gain new perspectives during stressful times – and I don't know about you, but the holidays is definitely one of those times!
Practice gratitude.
Take some time at the end of the day to be grateful for all the things big and small that give you pleasure in your life. They all deserve to have a little light shined on them.
Plus, this simple technique has been proven to improve self-esteem, improve physical and psychological health and reduce aggression.
Unplug when you can.
We love our phones – on average Canadians are spending 3.2 hours on their phones every day!
As creative entrepreneurs, we need our phones to promote ourselves, network and find new clients. But when you can do a little social media and technology detoxes it can actually be an act of self-care.
This holiday season, try limiting your screen time – set a timer before logging on and checking your socials – I can guarantee you'll feel lighter and brighter without all that scrolling.
Drink lots of water.
It's easy to forget the basics when our routines are out of whack. While this may seem simple it's also easy to overlook – especially when we might have more exciting things to drink…
But try and rehydrate when you can – trust me it will make all those parties easier to handle!
Move your body.
Including a movement practice into my holiday routine is so important. Exercise is the ultimate stress-reliever. Most days I have my at-home yoga practice, but during the holidays it can be harder to find the time for this…
But man, when I don't wake up to move and stretch my body every day I find myself feeling sluggish and stressed all day. So try and find the time to move your body every day.
Be it yoga, dancing, walking just get moving!
Prioritize some me time.
There are always places to be and people to see but you gotta remember who number one is – that's you by the way.
So find some time to have just for yourself – a walk, a coffee break, something just for you with absolutely zero expectations.
Rest when you're tired.
Listen to your body and know when to say enough is enough. If you need to take an afternoon nap in the quiet then go for it. If you need some alone time – take it.
It can be so easy to burn yourself out during the holidays with people pulling you in every direction – but I can't stress the importance of listening to your body when it's had enough.
Get a good nights sleep.
It can be so easy to overindulge during this time but I can tell you, there's no medicine like a good nights sleep.
Make sure you're sticking to your normal routine as far as possible to reduce stress, improve your mood and counteract some of those ahem indulgences during the holiday season.
---
Obviously, it's important to have some time to enjoy what the holiday season is all about, but if you can incorporate some of these practices over the next few weeks I guarantee you'll enjoy the holiday season even more than normal!
PLUS, if you can get in the habit now, you'll be stuck with these self-care practices forever. And I promise you that by spending a little more time on yourself you can't help but be happier and more productive in your business too.