← Back to Blog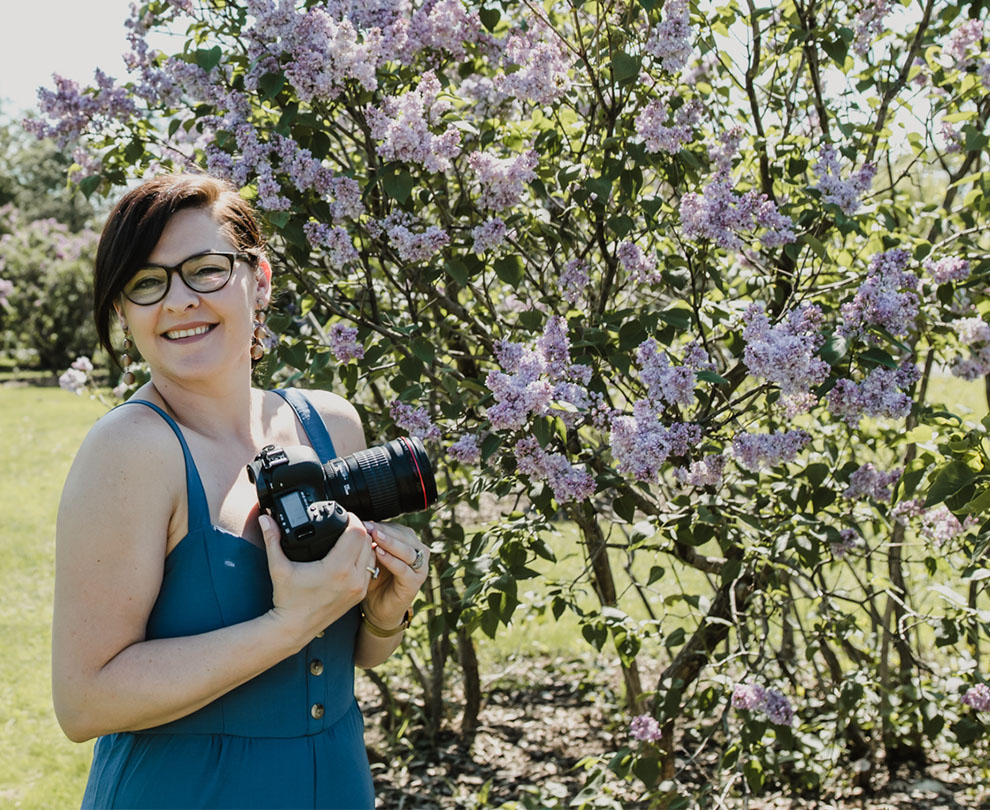 I've been at this for a decade now and it feels WILD every time I realize that. I've learned so much about photography, business, and what works to marry the two. Now, I hope to pass the insights I've gained onto you. Here's a summary of my best tips if you want to start a profitable photography business.
3 Things you need to start a photography business
So you're ready to go all in and follow your dreams to make a career out of photography! You need more than just your camera to get started.
Photography gear
When transitioning from photography as a passion to a business, you need to add a few extra accessories to your camera bag. I always bring backup lenses and a camera body, extra battery packs and camera cards on site with me.
I wrote a complete blog post about what's in my camera bag here!
Website and portfolio
Don't skip this! I know that it's easier to just focus on social media, but having a proper website with a portfolio of images will elevate your brand as a whole. It appears more professional overall and will help you gain traction in the long run.
Client workflows
You will need a handful of items for a seamless client workflow. For example, contracts and agreements, invoice templates, and questionnaires to get to know your clients.
If you want to specialize in wedding photography, you'll also need to prepare yourself and your clients for the big day. My clients all receive a wedding day questionnaire and wedding day timeline—this ensures everyone is on the same page throughout the process. For larger weddings, I also have a second shooter agreement.
The power of specializing
No matter what business you're in, niching down is key to growth. In photography, that's just as important as anywhere else—I chose wedding photography as my core offer. Eventually I expanded to offer other services, like lifestyle photography and business mentorship, but for nearly 10 years weddings have been my bread and butter.
How to find clients online for your photography business
Typically those of us who pursue creative careers absolutely love our work, but how do you go from the stressful early days to a sustainable photography business with a steady stream of clients? If I've learned anything, it's that you need to dedicate time to marketing.
Here's 3 key areas to focus your marketing efforts:
Social media marketing
I love Instagram! I'm always hanging out on the 'gram because that's where I can show off my work in a more personal way and get to know potential clients. Of course I share photos from weddings, but I also chat about life in general and the behind the scenes of balancing mom life with running my business… because #WFHM real talk. My clients know me a little more and our connection makes the wedding day experience even better.
Word of mouth referrals
Word of mouth is HUGE for a photography business. Plus, I feel amazing knowing past clients love my work enough to tell their friends. The best way to increase word of mouth referrals is to deliver beautiful work and provide an unforgettable experience.
Networking
Strategic networking leads to more clients! Networking promotes the above word of mouth referrals, but more than just with your own clients. If you attend a networking event and meet the owner of a wedding venue, they just might add you to their preferred vendor list. Or you might meet a seasoned photographer who needs to add a second shooter to their availability.
Always remember that the confidence to pursue your dreams is within you. Need a little extra help with the logistics?