← Back to Blog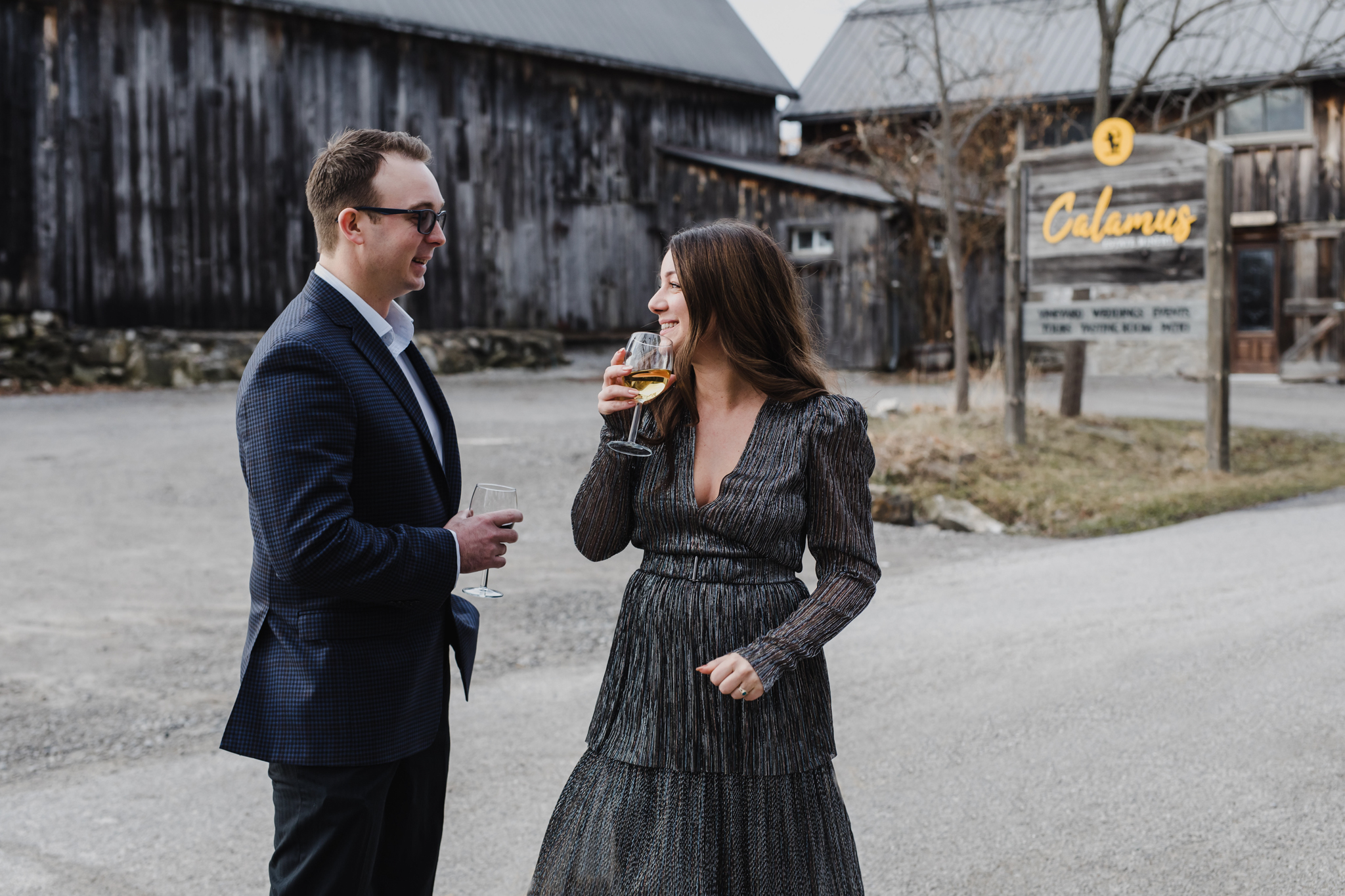 When Vanessa inquired about having me photograph an engagement collection for her and her fiance Tom, I was over the moon excited to plan something special for her. Seeing as how they will be hosting their wedding this summer at Calamus, they decided it would be fun to have a casual engagement session here as well. Below is a little peek at their Calamus Winery Engagement Photos!
Although I'm slightly sad I won't be capturing their upcoming wedding day, it was still an honour to capture this exciting moment for them. The chance to capture any piece of a couple's love story resonates with my romantic heart in a truly special way. And it gives me a reminder of all those butterfly feelings I felt all those years ago in the planning of my own wedding day. (Where does the time go?)
Wishing these two so much love and happiness as they plan and prepare for such a heart warming event in your lives. Calamus is such a wonderful venue – you made a good choice to host here!
As always, if you are looking for a photography dedicated to capturing your truth in a fun, authentic way, please get in touch with me HERE.