← Back to Blog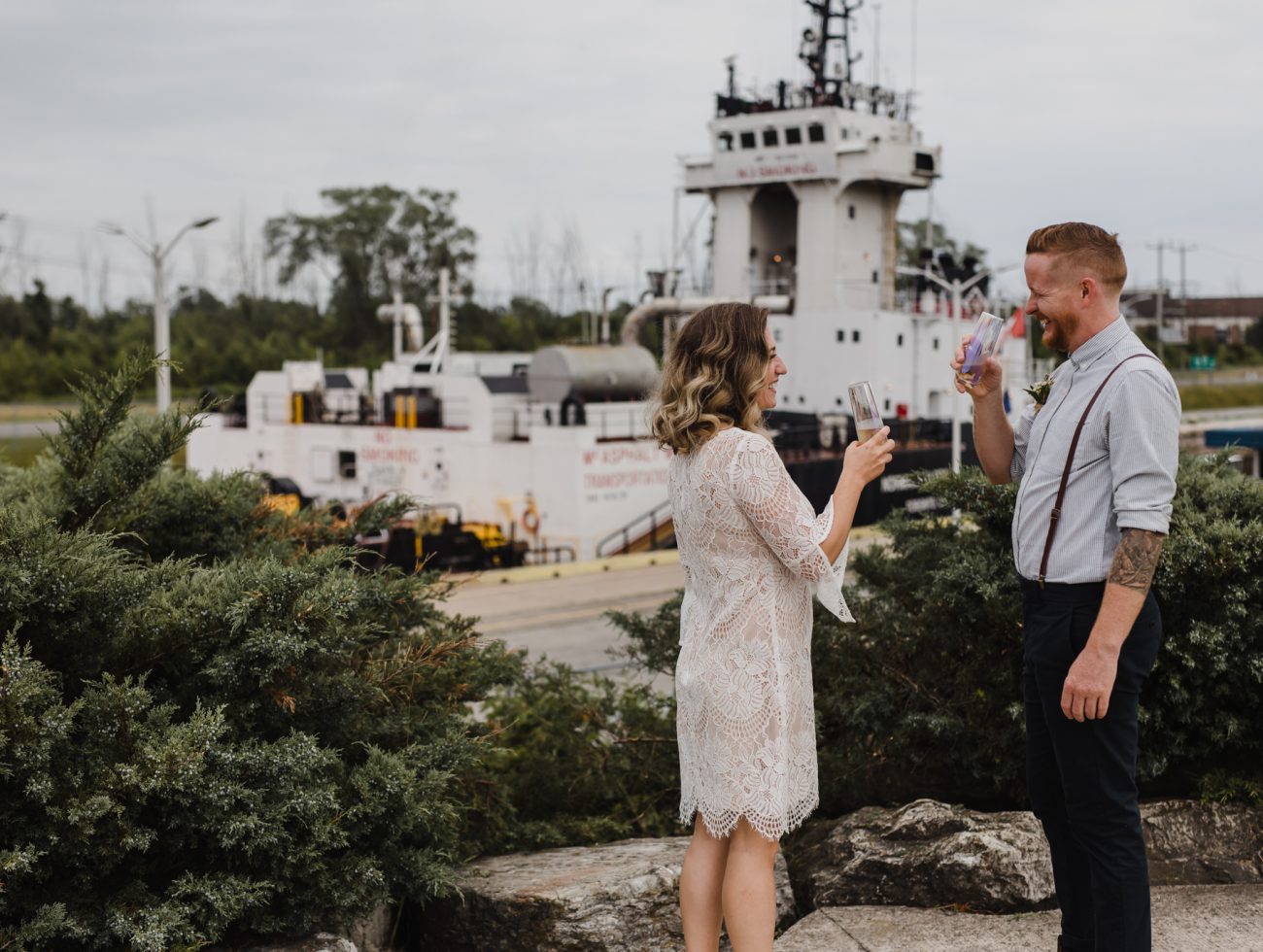 Small weddings are quite simply the way to go for some couples, and it's my pleasure to offer smaller wedding collections for such intimate celebrations of love. This Niagara Falls Elopement Photography session with Lindsay and Sam this summer was one of my favourite Niagara weddings this year.
They presented me a challenge to find some 'off the beaten path' photo locations and I was over the moon excited to lead them around Niagara to some hidden gems. I mean, who doesn't love a good challenge once in awhile! After almost a decade being a wedding photographer it's almost necessary to exercise your creative brain.
We met just after they said their private vows and celebrated with a photo session. I loved the energy they brought to this session and it was an absolute pleasure to get to know them for these brief few hours.
If you are planning your Elopement I would love to hear from you. After listening to your visions I would be happy to custom quote you and build a photography collection best suited for your celebration. Whether you are needing Niagara Falls Elopement Photography or if your elopement plans are about to take you on an adventure, please do reach out. I'm excited to hear from you soon. — Share your story with me HERE.