← Back to Blog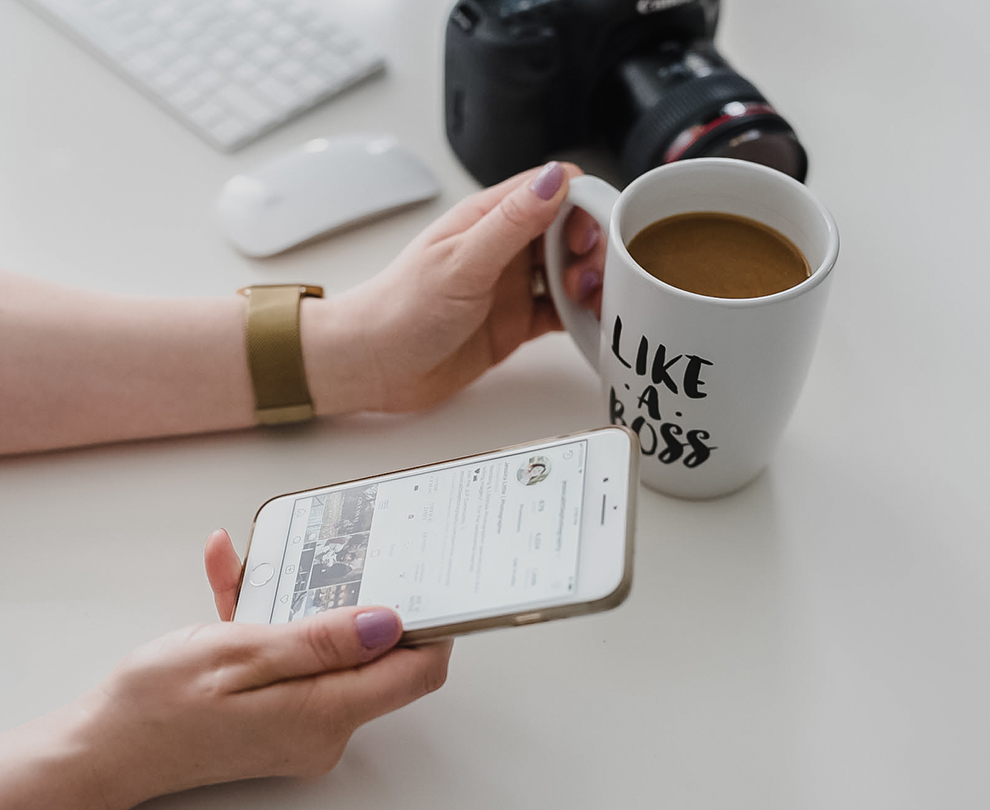 Being present on social media is a great way to connect with like-minded people, potential clients and of course make friends. It's how I've built my photography business, and I think it's necessary for all successful women entrepreneurs on Instagram. Let me add that I'm a total introvert. I know how nerve-wracking it is to put yourself out there. But it is necessary.
There are many social platforms that you can use for your business. My suggestion would be to pick your favourite, and put your energy and time into that one first. Think about where your ideal client is hanging out the most. For me, and many photography businesses, it's Instagram.
Today, I want to give you a few small Instagram tips that can make a big difference. Let's focus on juicing up that Instagram Bio.
Setting Up Your Instagram Bio
Your bio is the first impression when someone clicks on your profile, and it means a lot. You have to do your account justice and catch people's attention in those 150 characters. Your Instagram bio should include your face in the photo, and your name should be present and upfront. These both add a personal touch and humanize your brand right away. This is especially important if your handle isn't your name, because it's frustrating when you come across an account and you want to connect with someone but can't even find their name.
Next be sure to add your location, this is especially important if you offer a local service like photography. You want that location to be available so that when people search for photographers near you, your account comes up. Once they find you, they should be able to contact you. Include your email so they can get in touch with you easily.
Additionally, your Instagram bio should tell your viewers about you. Include what you offer, how you serve people and don't forget to throw a little personality into it. If you get it right, your bio will attract people you'll love to work with and repel those that aren't your ideal client.
My instagram bio states that I and a wedding and lifestyle photographer for the sentimental hearted. My reason for including this is because I want to attract romantics who are emotionally in tune. I myself am an emotional person, and I create best when I am in a space of similar energy. More so, I get to serve my clients who are also emotional in an extraordinary way. We are all wanting a collection that retells a touching story, and that's what I'm most known for.
Include a Link in your Instagram Bio
Lastly, you are allowed one link in your profile, and it is important to point them somewhere that is going to provide immediate value to your followers. Think about including links to a promo code, a free resource, your about page, or your portfolio. If you want to give them options you can do something like linktree, which allows you to set up a menu of buttons. Hence, giving them options to click in a few different directions based on what they are interested in.
This link is important. It needs to send people somewhere useful. Don't just put your website address there, send people to the exact location you want them to go. Include a call to action above the link that tells them to click and explains what value is on the other end.
I'm certain these tips will help you set up your Instagram bio for your photography business. If you already have one, take a look at it and update it if you need to. Want to connect with more successful women entrepreneurs on Instagram? Join me here.
Pin This?