← Back to Blog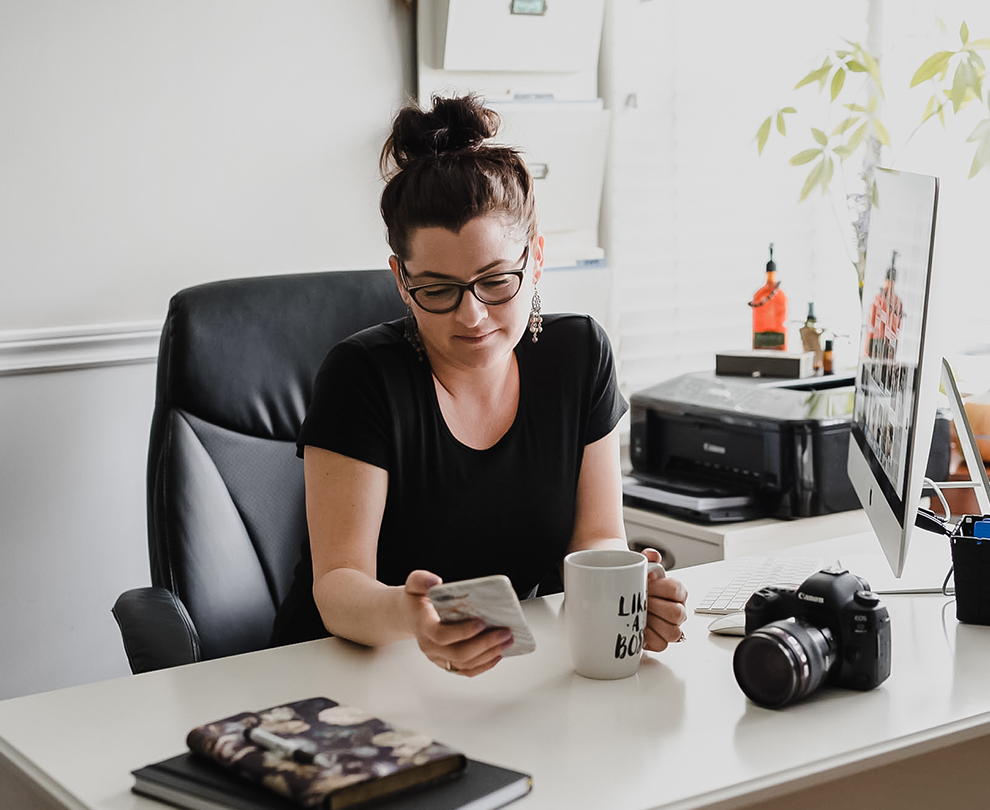 In a recent blog post, I talked about how to build a portfolio when you have no clients. If you want to read that, I'll link it HERE. Today, I want to chat about what happens next. You've built a portfolio, you've been putting your work online, and you're generating interest. The next step is pricing yourself accordingly. As your photography coach, I can help.
I want you to consider a few things when you're deciding on pricing. You're slowly going to climb the ladder, increasing your prices and re-evaluating your collections as your business and expertise grows. There's lots to consider, but I do want to start the conversation off with some basics to consider. When you're running a business as a side hustle, it's very different from doing it full time. Clearly doing your business full time is going to require you to make more money. Furthermore, if you're working as a solopreneur, that is very different than having a team behind you.
But the following is a good starting point.
Calculate Expenses
Think about the big picture when pricing your photography. How much work are you doing? Do you want to shoot 30 weddings a year at $1,000? Or do you want to shoot 10 weddings a year at $3,000? Either way, you'll make $30,000, but how you structure your pricing and collections determines how you spend your time. Consider how much you want to make annually. Break that down into monthly income goals.
But don't forget to first calculate your fixed expenses. There are costs associated with running a business and you need to have a clear picture of exactly what those are. For example, a photography business usually comes with expenses such as web hosting and development, insurance, equipment upgrades, cell phone bills, the cost of albums or prints included in your collections, a second shooter, and so on. Your pricing should account for all of those fixed expenses that are going out every month.
Listing out your monthly expenses will paint a clear picture of what you need to make. Then write down exactly how much you personally want to make, and don't forget to take into consideration how much you want to be working. Calculating all of this will ensure you have a clear picture and an accurate revenue goal.
Don't forget, when you price yourself at $3,000 per wedding $3,000 is not going in your pocket. By doing this exercise you are going to see exactly what you need to be charging per wedding and session.
Consider Your Skills and Competition
How much experience do you have? What does your portfolio look like? Maybe you've been doing this as a hobby, and you want to get some clients and start making some money. Whether you have one year or 10 years under your belt, your experience should be reflected in your pricing. And as you get better, your price need to elevate with you as well. Don't under price yourself. Value your art!
Lastly, it's essential to do market research. Figure out what the average cost is for photography in your area. Ask some of your friends or family that have recently had a photo session about the investment they made or would be willing to make. Price yourself according to your market and your area's demographics. Don't price yourself too low, making people wonder what's wrong with you, or so high that no one can afford you.
Pricing your work can be challenging, take all of these things into consideration and focus on where you want to be in the next year and how much money you want to make. Start by pricing yourself according to where you are in your journey, and commit to slowly increasing from there.
As your photography coach, I must remind you that successful businesses make money. If you're not making money, then you just have a hobby. If you want feedback on your pricing, join the JLP community I'd be happy to answer your questions there!
Pin This?