← Back to Blog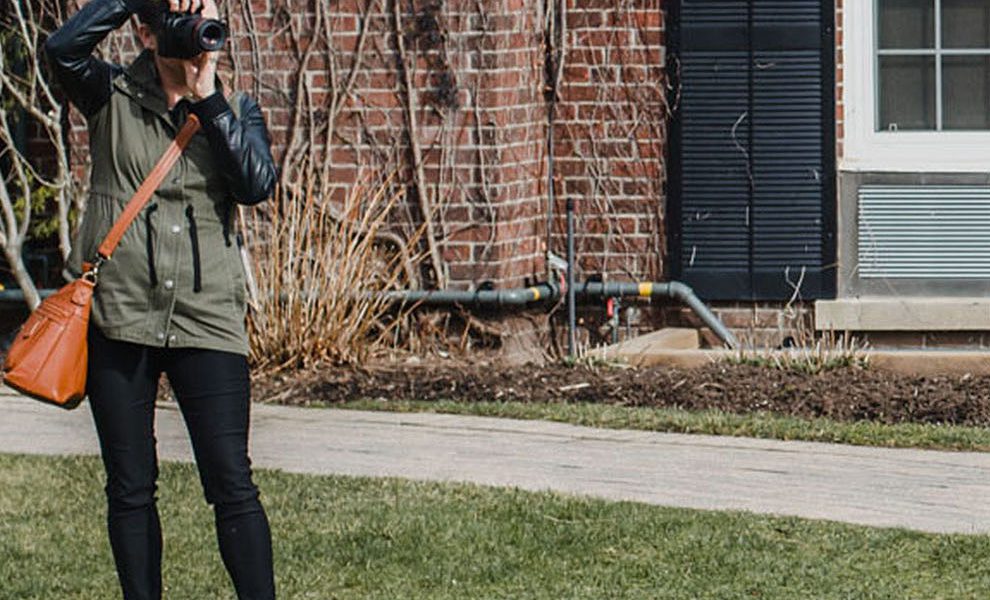 This post is going to give you an inside look at what's in my personal camera bag! I'm sure if you lined up ten photographers, we would all have different gear of choice. This canon gear is what best suits me and my established style.
I want to stress that I believe whole heartedly that our gear is just the mere instruments we use to create. Our eyes however are our biggest business asset! Training ourselves to see human connection, unique compositions and a beautiful array of light is what matters most. However, I decided on sharing my gear with you because I know when I was getting started as a photographer I was always curious to know what the pros were using to photograph weddings and sessions!
As mentioned I am a canon gal! I've been using canon cameras since the beginning of my journey into photography. Truthfully, I probably won't ever switch! Canon's intuitive user friendly technology is what I'm most comfortable with. But it's also their colour profile, speed and quality that makes it a number one choice for me.
Before I go ahead and list off the items in my camera bag, I want to mention that I did not buy all of this at once. In fact, my camera set up was all used equipment in the first couple of years while getting my business started. Then I slowly took tiny thoughtful steps into adding one piece at a time.
Here is a peek into what's in my camera bag;
Main Camera Body: Canon Mark iv
Back up Camera Body: Canon Mark iii
Lens Choices: 35mm F1.4, 135mm F2, 100mm Macro F2.8, 50mm Sigma Art F1.4
Two 600EX-RT Speedlites
Video light
Speedlite Transmitter
Think Tank Pixel Pocket card holder & LOTS of camera cards!
Camera Purse – Jo Totes
Camera Suitcase – Lowepro
I try and keep my gear as simple as I can get it. While I'm shooting a wedding or session I usually carry my main camera body plus 2-3 lenses in my camera purse. All the others are usually safely stored in my suitcase. This not only keeps my system of creating seamless, but it takes about 20 pounds off my back. Carrying around all this equipment for a full ten hour wedding day is bound to leave you with a sore back, so be smart about it.
My go to camera body is my canon mark iv, and I prefer to create with all prime lenses. I feel as though the choice of a prime lens forces me slow down and be more mindful of my composition and creating an image.
My favourite lens of choice is my 35mm because I feel as though this lens compliments my story telling photography style. It's versatile and beautiful in producing a quality image.
In conclusion, my best advice would be to try different lens options before you invest in buying. Don't go into debt for your equipment and build upon it as the work comes in. Most importantly, its best to establish confidence in your style to ensure you choose the right equipment for you! However if you are just getting starting, I would highly recommend testing out the canon 24-70mm F2.8, and 70-200mm F2.8. Those two lenses were the ones I got started with and offered me a wide range of focal lengths with beautiful quality!
As always, feel free to contact me and ask me any questions!
~ Jess, xox.
Pin This?