← Back to Blog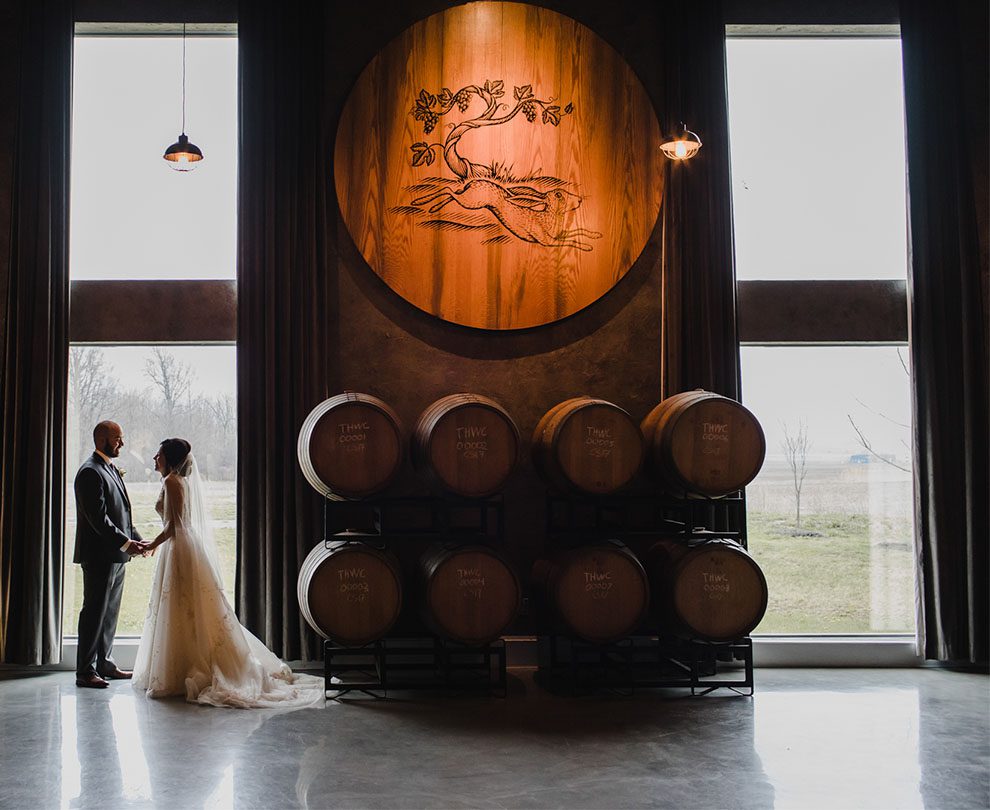 The Hare Wine Co made for the perfect location for Jen and Jordan's wedding photos. The whole day was truly beautiful. From moments shared, relationships celebrated, and all the stunning details.
Taking your time to plan out your wedding day agenda will ensure you get to spend the most time with your family and friends. These moments will be the ones you cherish most on your wedding day. Time truly enjoyed not staged just for the creation of a photo. These also happen to be my favourite to capture.
Among so many other beautiful moments, I loved when Jen and Jordan treated their wedding party to a wine tasting at The Hare & Wine Co. A moment to pause, and cheers with their closest friends.
I'm excited to share with you a peek at their wedding collection on the JLP blog today. Included in the collection are some of my favourite wedding Photos at The Hare Wine Co.
Niagara Wedding Vendor Love to: Wedding Photography – Jessica Little Photography / Holy Rosary Church – Ceremony Location / The Bridal Glam – Hair & Makeup / Annette's Bridal – Wedding Gown / Country Basket – Florals / Beechwood – Wedding Dessert Donuts (in place of a traditional cake) / Gala Decor – Reception Wedding Decor / Dynamic Entertainment – DJ