← Back to Blog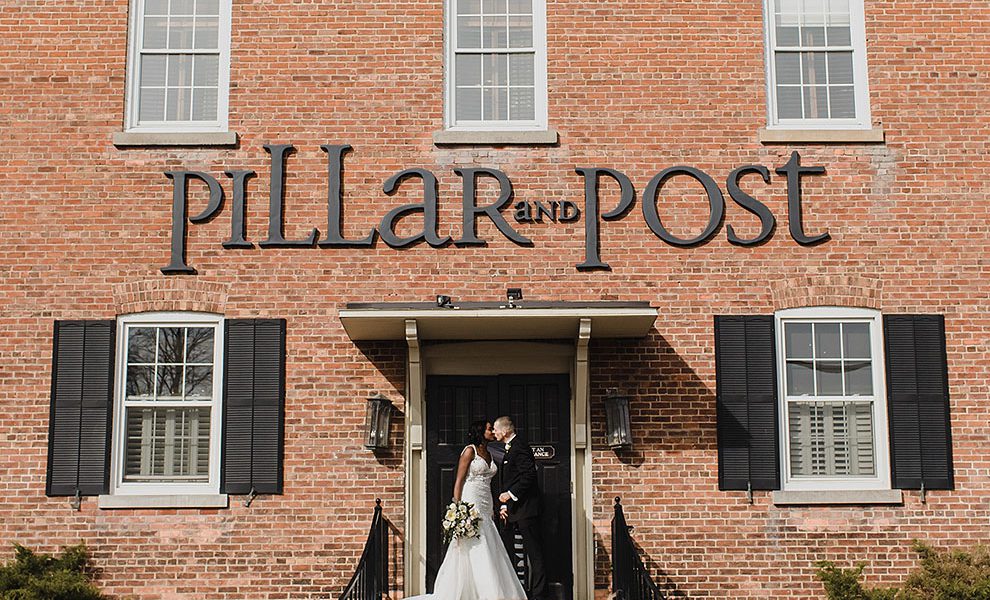 Today I'm excited to show a peek into Vikki and Anthony's Spring Wedding at Pillar and Post located in Niagara on the Lake! A wedding that highlights what true love is all about. Despite tired eyes and things not going quite to plan, they still led the day with big grateful smiles.
Their positive energy was a force to be reckoned with! You see, fate had them sitting in a hospital room until early hours the morning of their wedding day. Tending to the groom's recently broken leg.
Although this scenario is not ideal at all when it comes to being fully present on your wedding day, Anthony's perseverance to full enjoy his wedding day was something totally inspiring. Aside from his slow pace and full leg cast you wouldn't have been able to tell that this man was in any sort of pain. He stood strong, he walked with his wife hand in hand and shared a sweet first dance.
THIS is what true love stories are made of! It's the ability to face obstacles together that makes me certain that these two can handle all that life throws them. And heck, now they have one of the most original wedding stories that they will forever share. (And hopefully laugh about one day)
Enjoy some of my favourite moments on the JLP blog today that highlight this Spring Wedding at Pillar and Post!
Special Vendor love goes to; Lush Florals on the loveliest florals, Honor Beauty for helping the ladies look extra beautiful and Liquid Entertainment for providing the evening with entertainment and great tunes!