← Back to Blog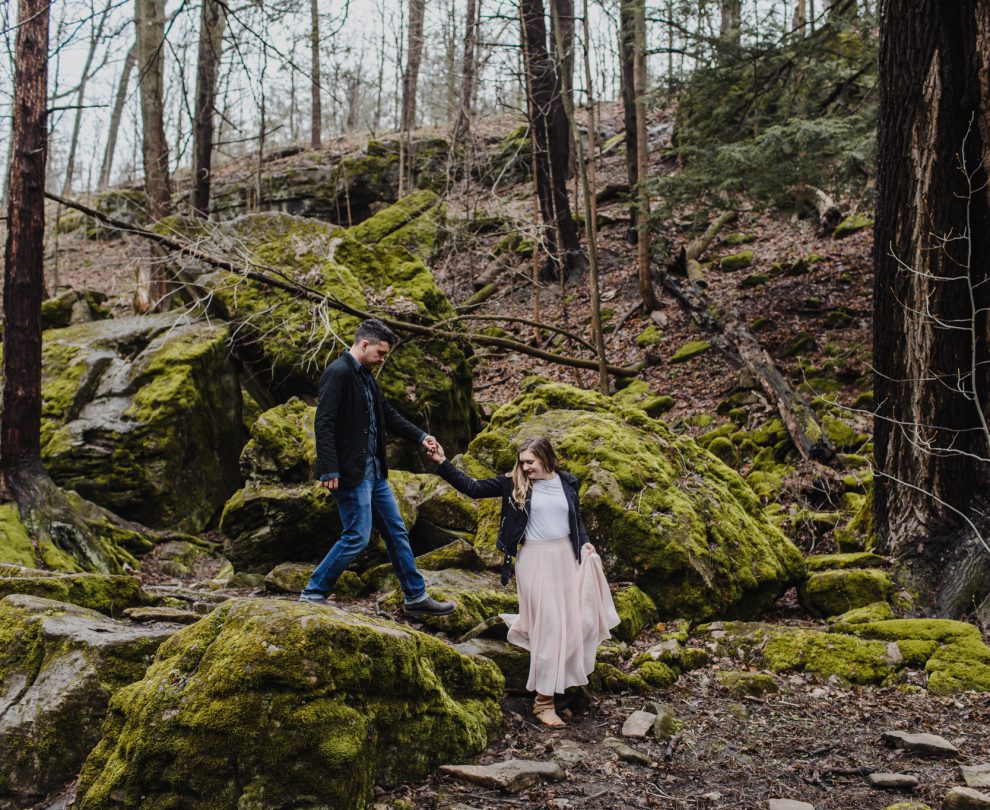 I'm sharing some of my favourite images from my recent engagement session with Melissa and James! Their spring engagement photos turned out beautifully, if I do say so myself.
We met at Balls Falls one morning last week. The weather was bit cool and wet. Which is expected for an April session. But check out the greens! They were popping from all that hydration.
You see a lot of photos posted per year on my blog from this location. It's a popular request among my couples. and rightfully so, its a beautiful location. But in an effort to produce something different I allow my clients to inspire the backdrop in which I choose. Each time I visit Balls Falls I can easily get inspired to see it in a different way.

The most FAQ I receive from my couples usually pertains to 'what should we wear'. So here are my top tips to think about;
First and most importantly; Your personal style should be reflected in your images, so please come dressed how you feel comfortable and most like yourself.
The following are suggestions to ensure your photos are beautiful.
Make sure to choose clothing free of logos.
Ensure you keep patterns to a minimum.
Dress appropriately for the weather and season.
Layers are usually a good idea. Think about wearing your favourite jacket, scarf or hat.
Wear something you feel like yourself and are comfortable in!
Be sure you can move easily in your clothing choice.
I love a good pair of heels too, but maybe keep those for your wedding day.
Hope those little tips help! If you're still feeling stuck, head on over to other engagement sessions on the JLP blog and get inspired by others clothing choices.
Pin This?