← Back to Blog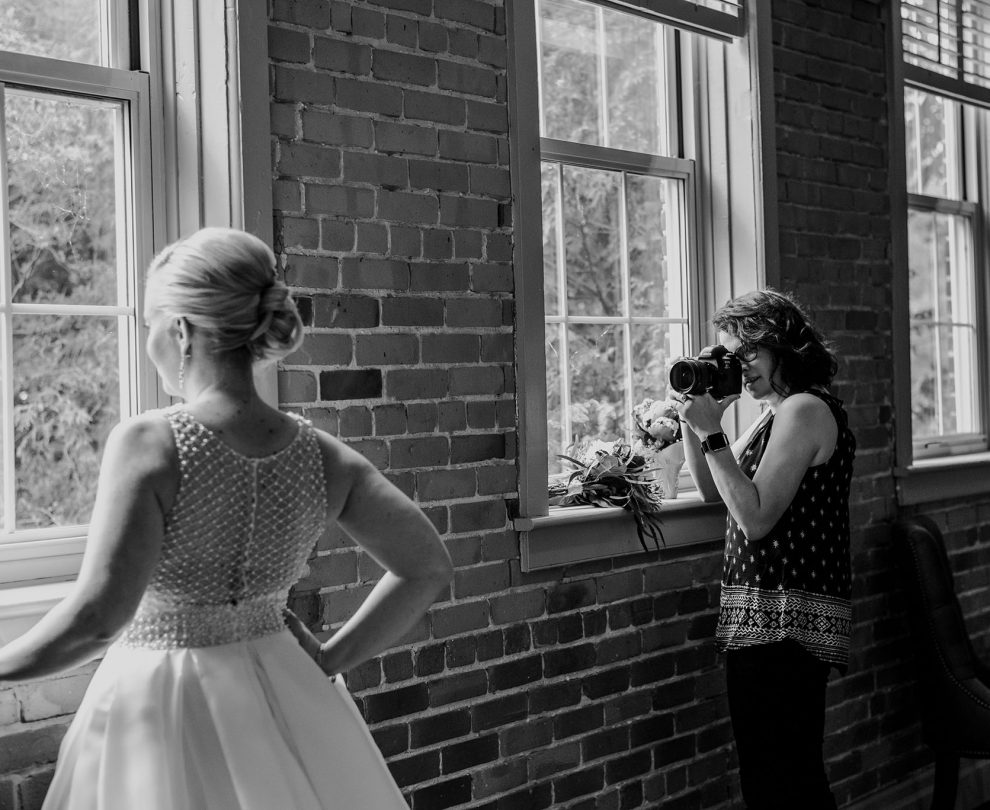 Why You Need a Mentor for Your Photography Business
Education is such an essential part of longevity in a creative field like photography. From the programs and technology we use to the platforms where we market our services, the worlds we operate in are always changing. Committing to being a consistent student of these worlds is one of the biggest investments you can make in your success. This is one of many reasons why you need a mentor for your photography business.
A mentor is a private coach that gives you and your photography business one on one attention. They help you identify and fix areas where you are falling short. A good mentor will have reached a level of success that you are craving. They will inspire you to reach that level too. Having a photography business is so much more than taking photos. I wish that we could all "just take photos" because it is what we love most. That is not the reality of being successful in this field. A mentor for your photography business will look at all of the aspects of your business. They will be an honest critic and identify areas where you need to improve.
You might need a mentor for your photography business if you are:
in a creative rut in your photography
struggling with inefficiencies in the back end of your business
not attracting the right type of clients
not booking enough photoshoots
doing all of the right things but not seeing the results you want at the end of the day
When you hire a mentor, they will start by looking at your business as it stands right now. Then they will help you find areas where you can improve. If you know the areas that you want to work on, mention them to your mentor. This is why hiring a mentor is better than going to a workshop. Large portions of a workshop might not apply to you, but with mentoring, every minute applies to your business's needs.
Once you and your mentor outline your goals, they will hold you actionable in taking actionable steps to achieve them. I have been in business for nine years, and I am still always looking to learn from people who inspire me. I never want to get to a point where I think that I know it all. The truth is, we all have room to improve, and it's important to acknowledge that.
How Can a Mentor Help You?
A mentor can help you with any aspect of your photography business you want to improve. If you are feeling uninspired from an artistic standpoint, they can work with you on your photography techniques such as lighting, posing, location selection, composure, and editing techniques.
If you are struggling with attracting the right clients or booking enough photoshoots, a mentorcan help you with your marketing strategy, your storytelling, and teach you how to present yourself online. Other areas they can help you with include client experience, bookkeeping, and the back end systems of your business.
We all go through ruts, and we have all been at a point in our careers where we felt stuck. If you are at one of these points right now, I encourage you to take a more in depth look at your business. What are some ways you can improve? Get help from someone who has already navigated the learning curve of building a successful business and who can help you overcome the challenges you are facing right now.
If you are struggling to build the life you want with your photography business, I would love to chat with you. I offer one on one mentoring sessions that feature lots of positive feedback and offer strategies to help you be successful. Don't try to do this alone, build yourself a support system with me in it.
Read more about my mentoring sessions HERE.