← Back to Blog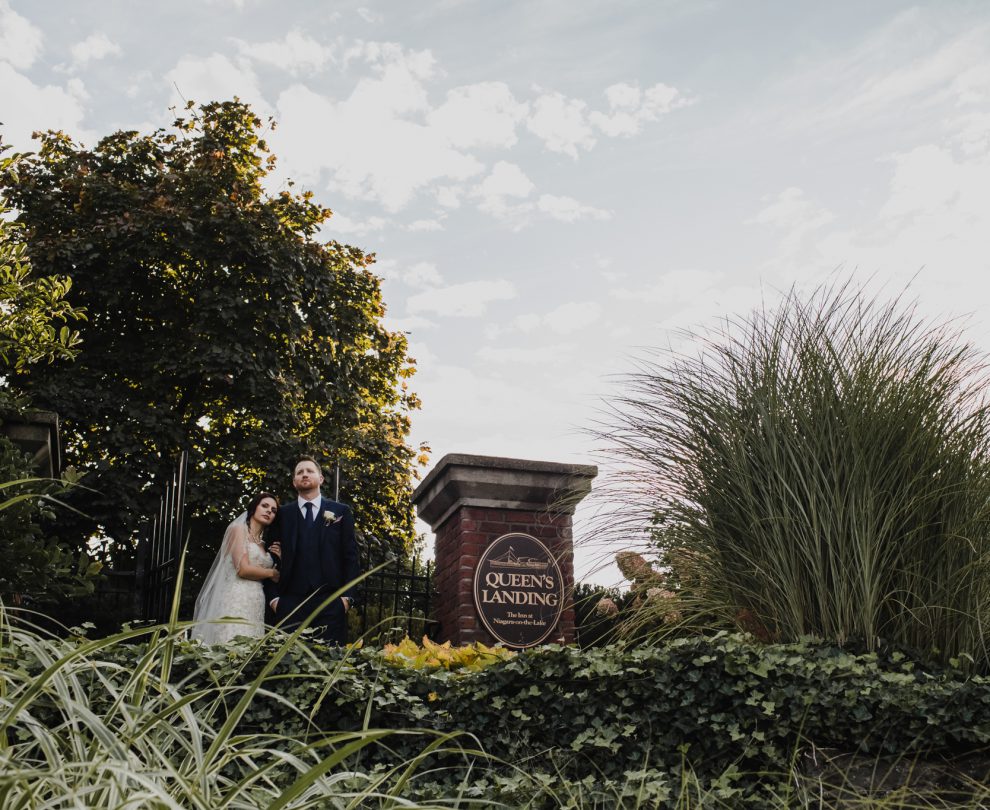 I love this time of year. When I get to catch up with sharing all the lovely weddings and photo sessions from the past season. It is always so fun to look back on these moments and take a moment to pause. Appreciating all the lovely couples and shinning light on their love stories. Today I am excited to share a peek at Tara and Ryan's Queens Landing Wedding from this past October.
October is always a beautiful month to get married! This particular fall day was absolutely picture perfect. Not a cloud in the sky! Truthfully the whole day went on without a glitch! I couldn't be happier for Tara and Ryan and to have been apart of this special day in their love story. Many congratulations and wishes for these two!
Niagara on the Lake is probably one of my absolute favourite places to photograph weddings here in Niagara! There are endless possibilities when it comes to backdrops for your photographs. And although this quaint town is a mere 30 mins from where I live, it always feels like I'm entering some kind of magical little place. People tend to always be happy and smiling. The energy is truly something to be felt. If you haven't ever visited this little gem of a town, you should totally make the trip!
---
This Queens Landing Wedding was such an elegant wedding affair! Enjoy a peek into this beautiful day.
---