← Back to Blog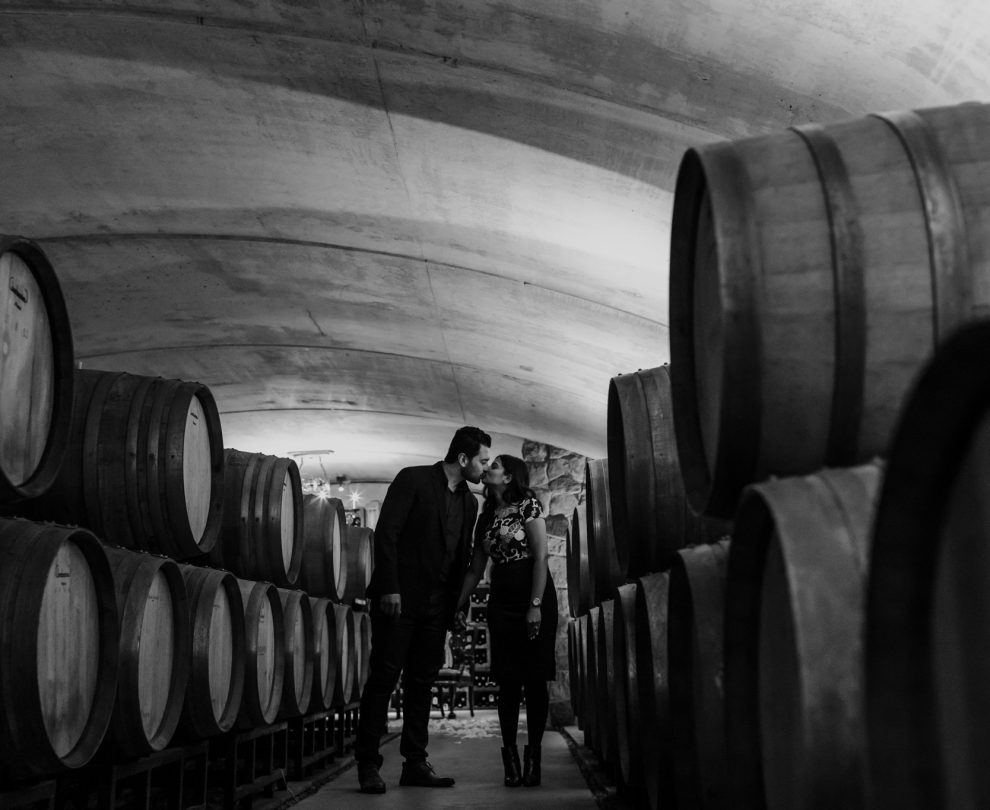 Engagement Season is upon us (yes, its a real thing) and it's such an exciting time of the year! I love opening my email inbox every morning to see those inquiries waiting for me. Mostly the hopeless romantic in me loves to read about your proposal stories. But what I LOVE more then hearing the stories is being granted the honour in telling them! On the JLP blog today I am so excited to share Suhail and Sherry's sweet proposal that took place in the barrel room at Vineland Estates Winery.
This surprise proposal was truly so ultra romantic. I mean, what girl wouldn't love a private table set in the back of a barrel room. A bottle of champagne waiting to be enjoyed, a little antipasto platter, candles lit to perfection and white rose petals covering the floor. All set at the beautiful Vineland Estates Winery. An evening I am sure Sherry will never forget.
---
Enjoy a peek at the moment Suhail pulled off the sweetest Surprise Proposal at Vineland Estates this month!
---