← Back to Blog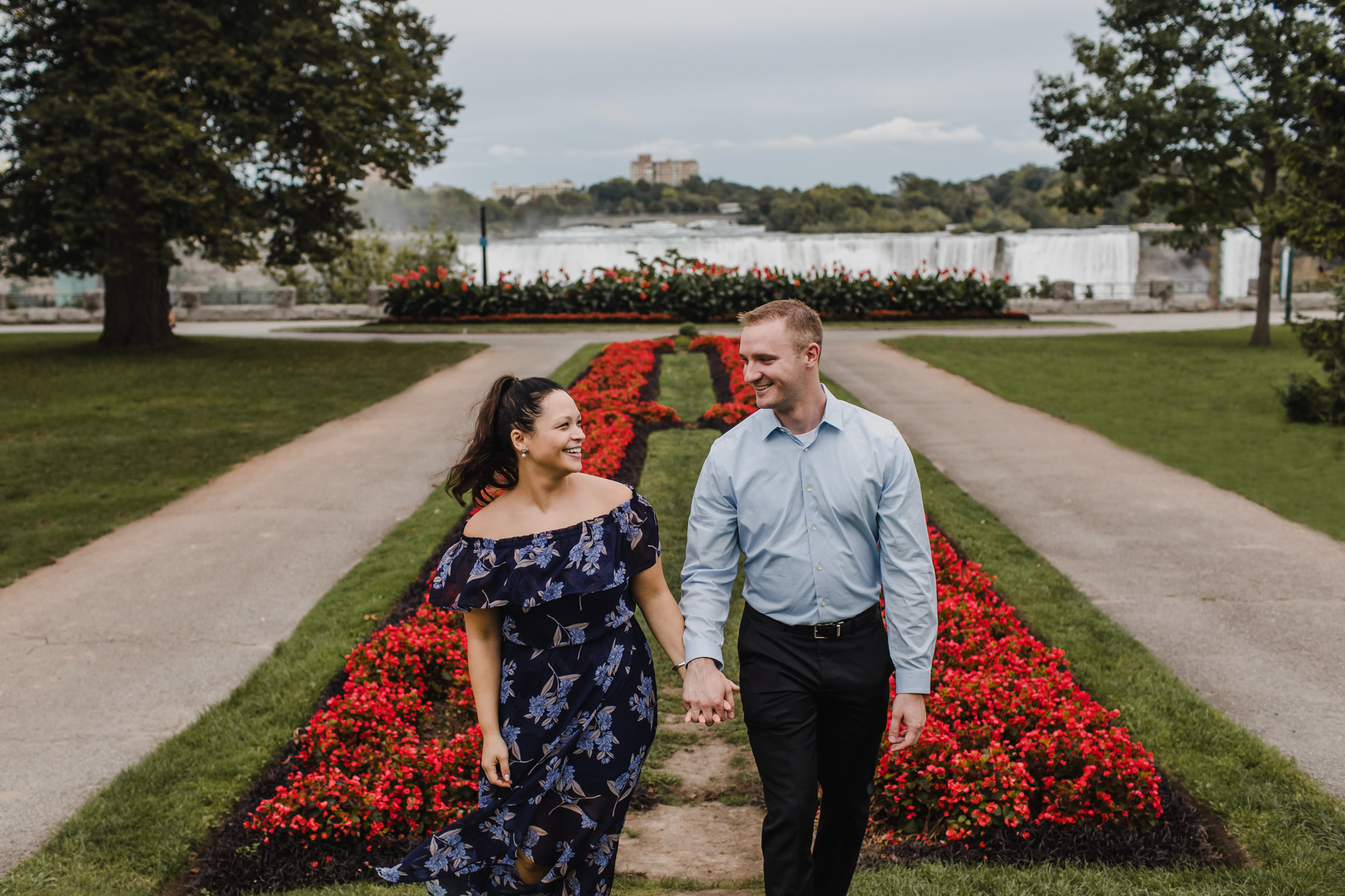 Proposing in Niagara Falls is so popular among people visiting the area and I can totally see why! This city serves as such a romantic destination and provides the perfect backdrop for such a special moment. Having your proposal captured in photos is the icing on the cake. It is such a sweet sentiment for the two of you to look back on and remember the start of your journey into marriage.
While Mark and Marie were visiting Niagara Falls earlier this year and Mark wanted to plan his proposal while they were here. I of course was so happy to document this moment for the two of them. It was a quiet moment but one that was full of so much happiness between the two of them.
Following the moment of Mark proposing, we spent a little time walking the area and capturing a few additional images. I always love to include a mini session following the actual proposal moment because it allows further documentation of your excitement of this beautiful promise! And who doesn't love more photos!
---
Additional Blogs that highlight JLP clients proposing in Niagara Falls;
---