← Back to Blog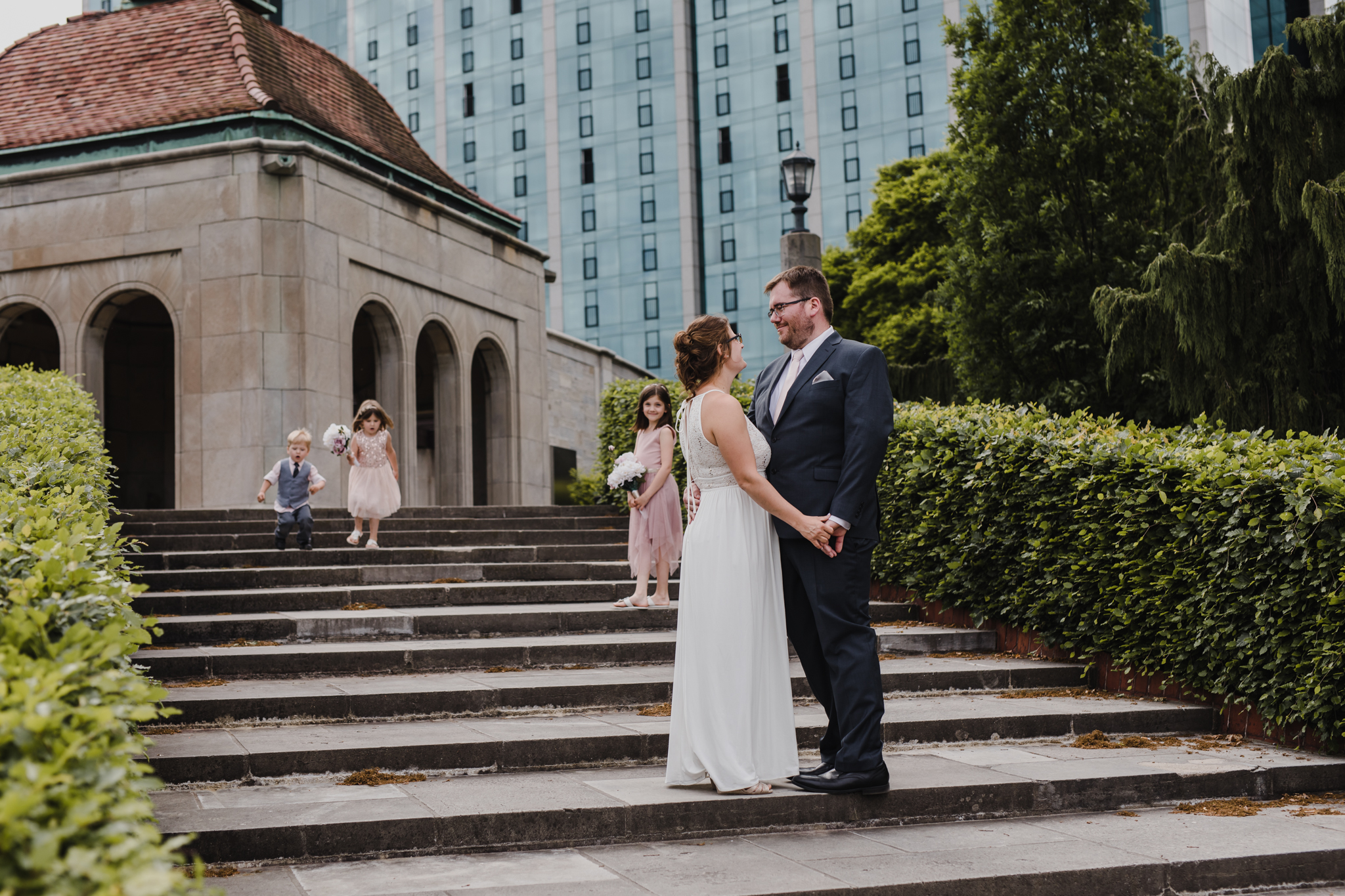 Elopement weddings focus on the ones who mean the most to you. Sometimes it is just the two of you, or may include a handful of family members and your dearest friends. These celebrations are simple, genuine and real. My photography career would be complete if I was travelling the world documenting unique intimate elopements. Never the less, until I am granted such a privilege this is home for me. And I am always so excited every time I get to photograph an intimate Niagara Falls Elopement Wedding. A day that can stop me in my tracks and provide me with a sweet reminder of what marriage is really about.
For Kerry and Alex's wedding day, it was all about celebrating with their three children and it was beyond sweet to document.
We gathered in their hotel room to capture some getting ready images. A room that was filled with evidence of family vacation. Not perfectly made beds, but a true reflection of a morning spent living life with three small children. There were no requests of must have photos of fancy trinkets chosen from an Etsy shop, but a documentation of real moments. A documentation of love and laughter. My favourite moment highlighting Kerry's two daughters helping her into her dress, and strapping up her shoes.
After getting ready, we spent the next half hour gathered in a near by chapel as the children watched their parents get married. Followed by time spent together in the park! So much fun to document as they ran and laughed and smiled on with true happiness.