← Back to Blog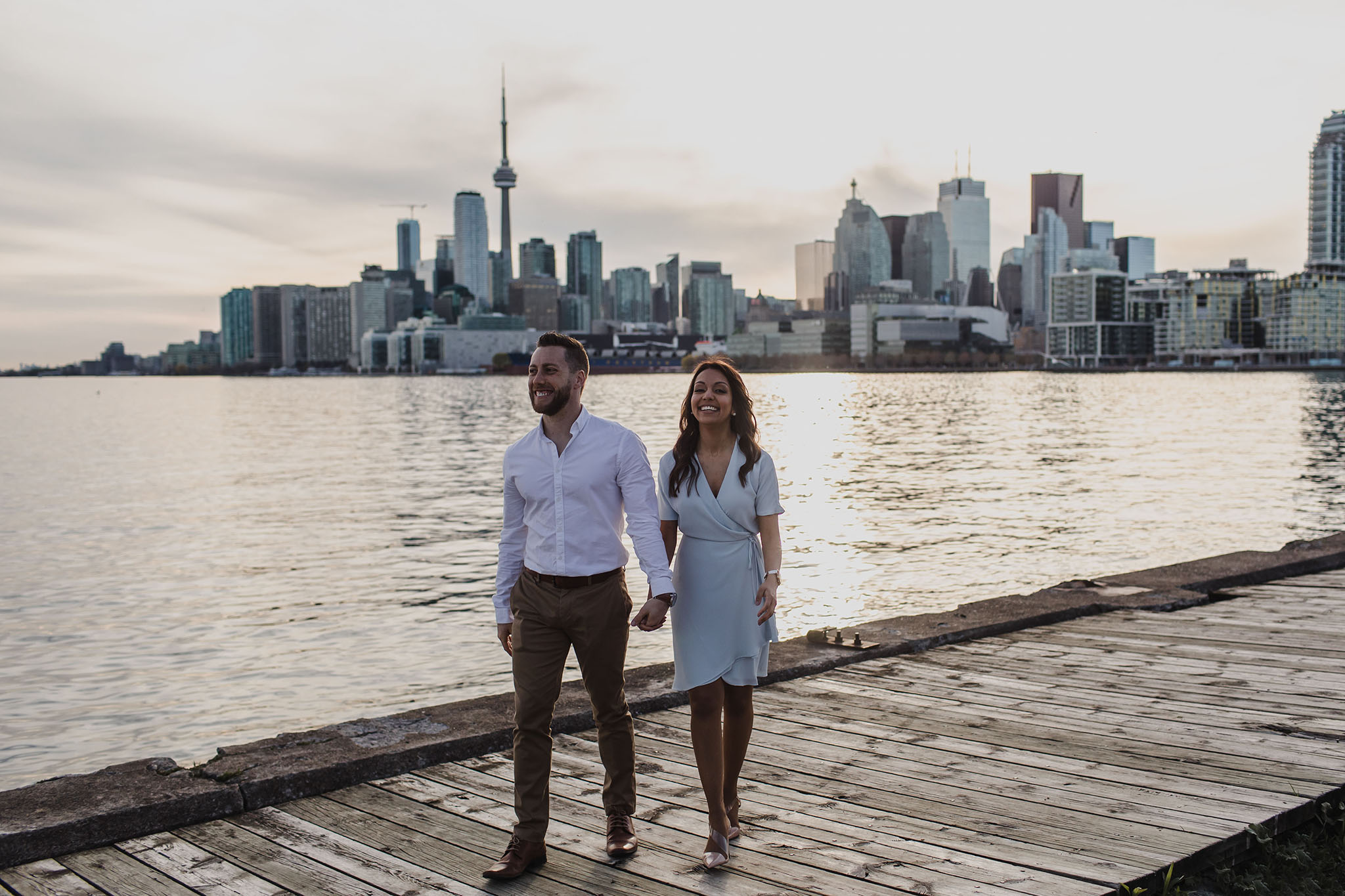 Nadine and Ryan are getting married today at the stunning Inn on the Twenty and I thought it was the perfect morning to share their engagement session on the blog! This session highlights some Polson Pier Toronto Engagement Photos of the two of them. A city they both reside, work and share in life together. It is always a lovely idea to incorporate a location that has meaning to the two of you.
---
Here are a few things to think about when choosing an engagement session location;
Where did you have your first date.
How do you like to spend your Sunday together.
What is an activity you both love to do together.
Somewhere you have fond memories.
---
This engagement session started at Cherry Beach on a stunning evening in May and ended by watching the sunset. A truly breathtaking night as the sun outlined the Toronto skyline just perfectly. As we walked along the Polson Pier, Nadine and Ryan took some time to cuddle up, and share stories. If I had to sum up my time with these two it would be described as fun, laid back and casual. There was a true appreciation in my heart for the way Ryan made Nadine naturally at ease. The effortless way he makes Nadine laugh is a true indication that the two of them are truly the best of friends.
If their engagement session is any indication of what to expect from their wedding today, then I am sure that we are in for some laughter and fun!