← Back to Blog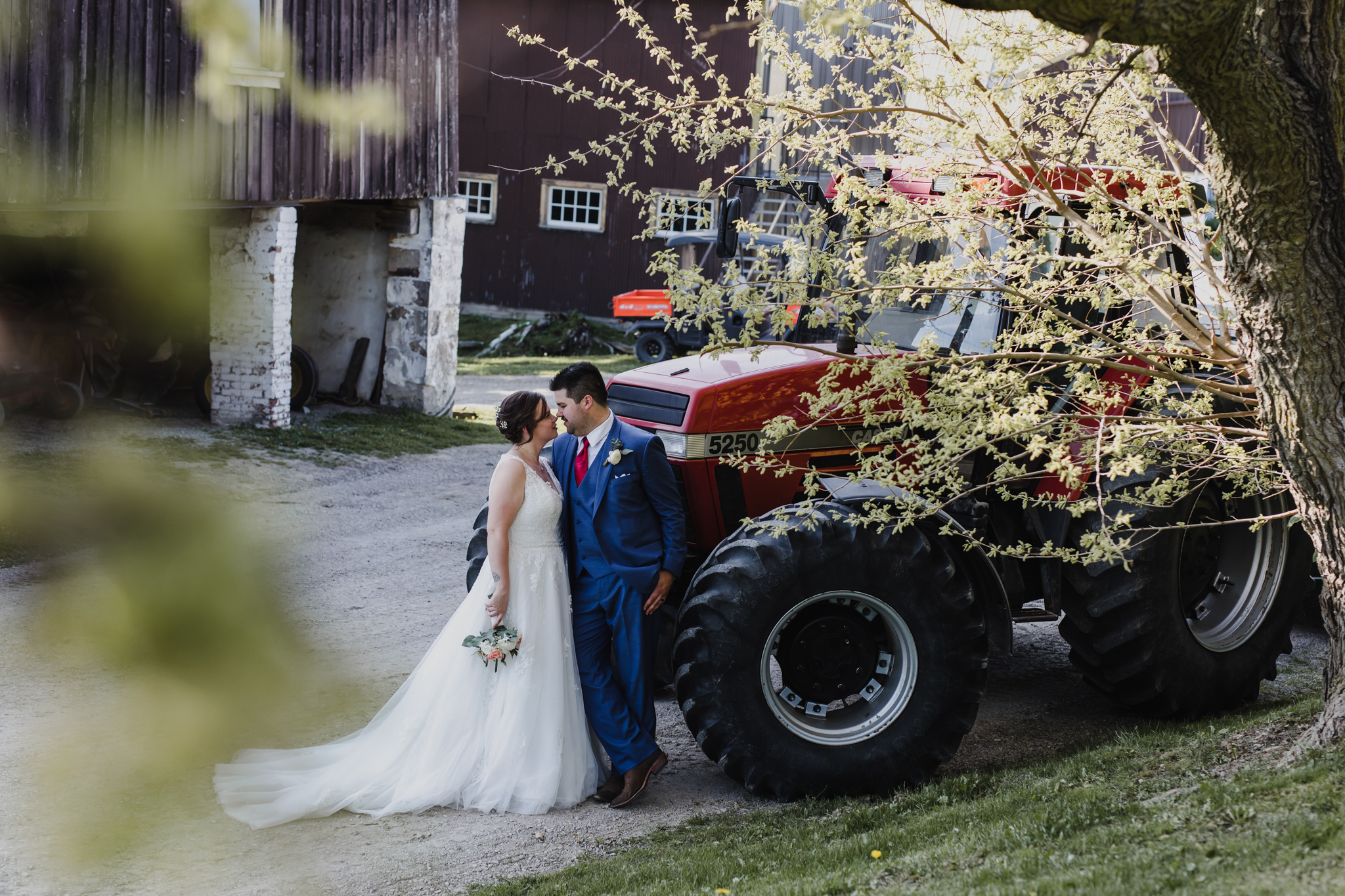 I am so excited to share this sweet Glen Drummond Farm Wedding today on the blog! Nina and Rob were two people who made a impact on my heart this year. Two people who were so in love with one another I couldn't help but smile wide their whole wedding day. Emotions flowing that caught me off guard as I found myself tearing up along side their family and friends.
This was my first time photographing a wedding at this venue and I was pleasantly surprised! Features included a quiet ceremony location at the back of the property that overlooks the town below. A cocktail area that offers the cutest spot to mingle and lounge, in the open air while relaxing back on Muskoka chairs. This venue gives off the perfect down-to-earth country vibes. However, what I loved most is that Glen Drummond Farm offers a secluded place, tucked out of the way, to privately celebrate your intimate day with everyone you love.
---
Another wedding season is weeks away from coming to a close and I have so many beautiful moments and images to share with all of you. My heart is undoubtedly full to the brim. It has been nothing short of a truly stunning year!
Fall is my absolutely favourite time of the year! That sweet time of the year that puts me into an introverted hibernation! Offering a justified excuse to spend my days lounging in over sized sweaters and woolly socks, sipping on hot cups of anything. Of course let's not forget playing catch up on the blog. Stay tuned for all that is to come, because it is sure to be many beautiful highlights.