← Back to Blog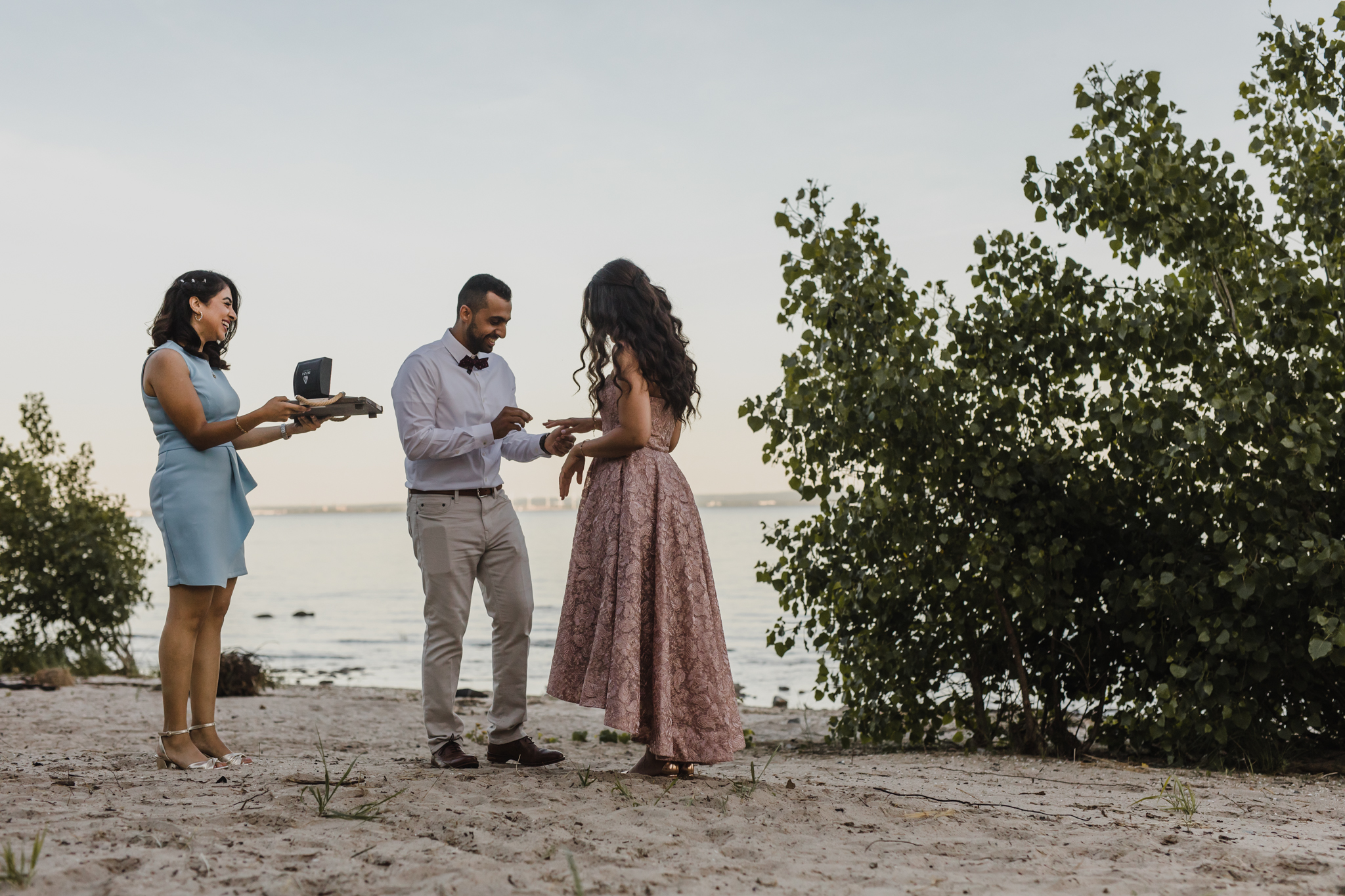 My photography career has allowed me to experience culture, witness different traditions, and celebrate love of all kinds. Somethings I do not think I would have the joy of being apart of otherwise. This Arabic Engagement Celebration for Nora and Amr was a day for the books and was so fun to photograph.
I arrived this afternoon at a cute Air B&B that overlooked Lake Erie and started my photography coverage with documenting Nora's finishing touches of makeup. After slipping into the most beautiful dress, her mother had brought over from Dubai, we ventured around this cute property. A private moment for the two of them to capture a small collection of photos. Followed by a gathering of friends and family on the beach where Amr guided Nora to present her with stunning rings. A symbol of commitment as everyone present cheered on with excitement.
As I finished up my time with them the scent of delicious food was lingering around. I am certain they finish off their night with enthusiasm as happiness was radiating from this crowd. This was certainly an afternoon sweet enough to be an intimate wedding day itself!
An enegamgent celebration highlighting Arabic culture with;
good music
great food
family values