← Back to Blog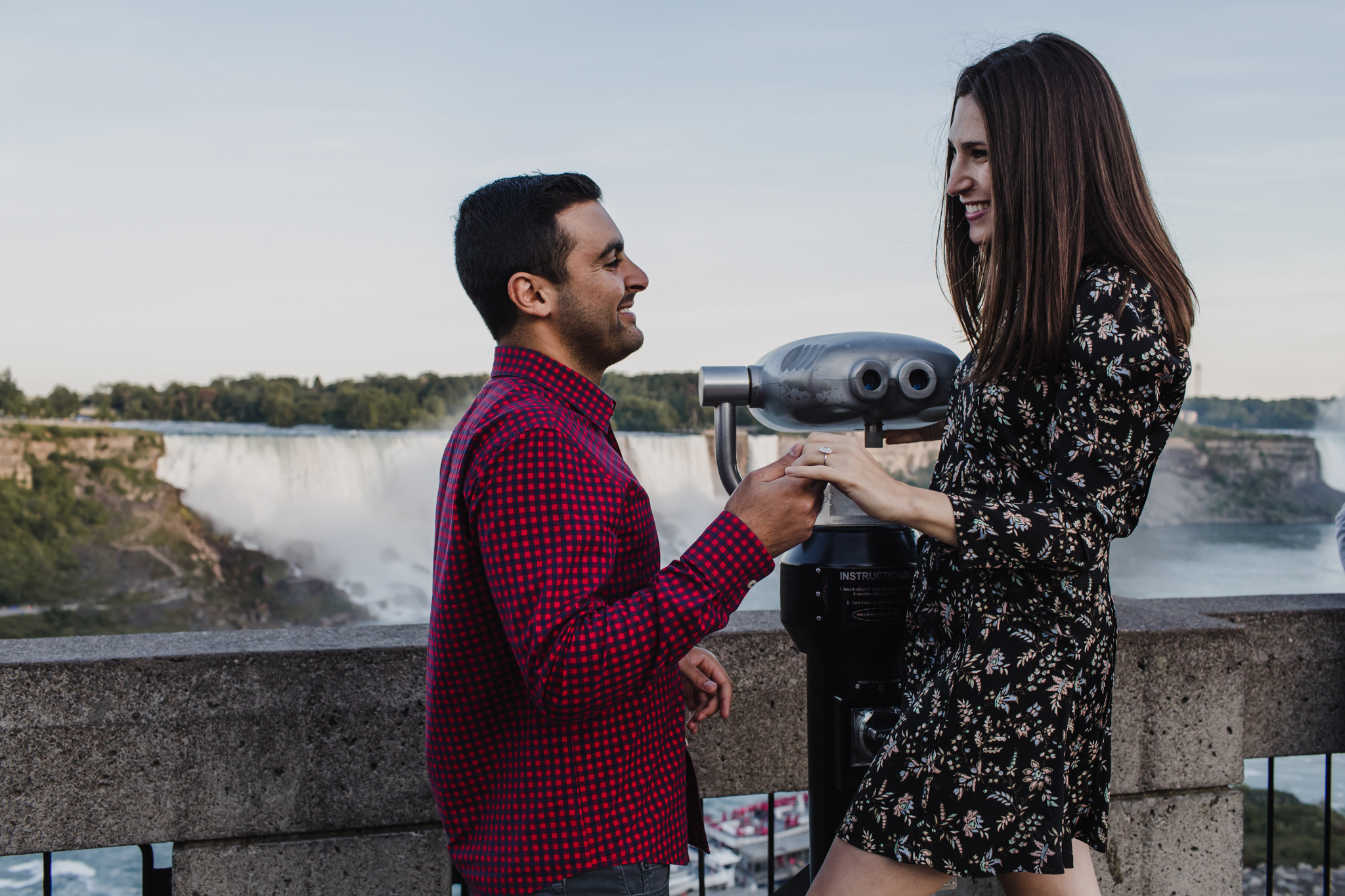 One of the best reasons I love living here in Niagara Falls is that it offers some really beautiful backdrops for your photos! Not only this, but it truly is a location that is frequently visited from people all over the world. Sweet destination weddings and the perfect place to organize and plan for a surprise proposal.
These surprise proposal sessions are truly an honour to document! It is an intimate moment bursting with so much emotion. The excitement level is so high that you truly don't have the time to truly process exactly what is happening. This collection of photos will allow you to look back at this fleeting moment and cherish it completely.
Planning and organizing for these sessions can be a lot of work, and I am always happy to offer a helping hand. It is important to consider things like wardrobe, location, time of the day, and authenticity. I always give my clients the same helpful tips to ensure their photos turn out beautifully.
---
Things you should know before planning a surprise proposal photo session;
The time of day truly matters. I always suggest planning your proposal for later in the afternoon, once the sun begins to set. This allows for beautiful light.
Be mindful that you are being photographed!
Make sure to dress in a way you want to be remembered in your photos. My biggest suggestion; Have your clothing free of logos and heavy patterns.
If your partner is carrying a purse or a bag, have them put it down before you get on your knee for the big moment. This will ensure nothing is bulky and in the way of the moment being captured.
Take Your Time!!! – Slow down, take in the moment, don't rush through it. Kiss, hug, laugh, cry! Be in the moment with them.
---
There is nothing sweeter then organizing the chance to have this once in a lifetime moment documented. These photos will be a keepsake for the two of you to cherish for years to come. It is my sincerest honour to be there to witness and capture this beautiful moment for you.