← Back to Blog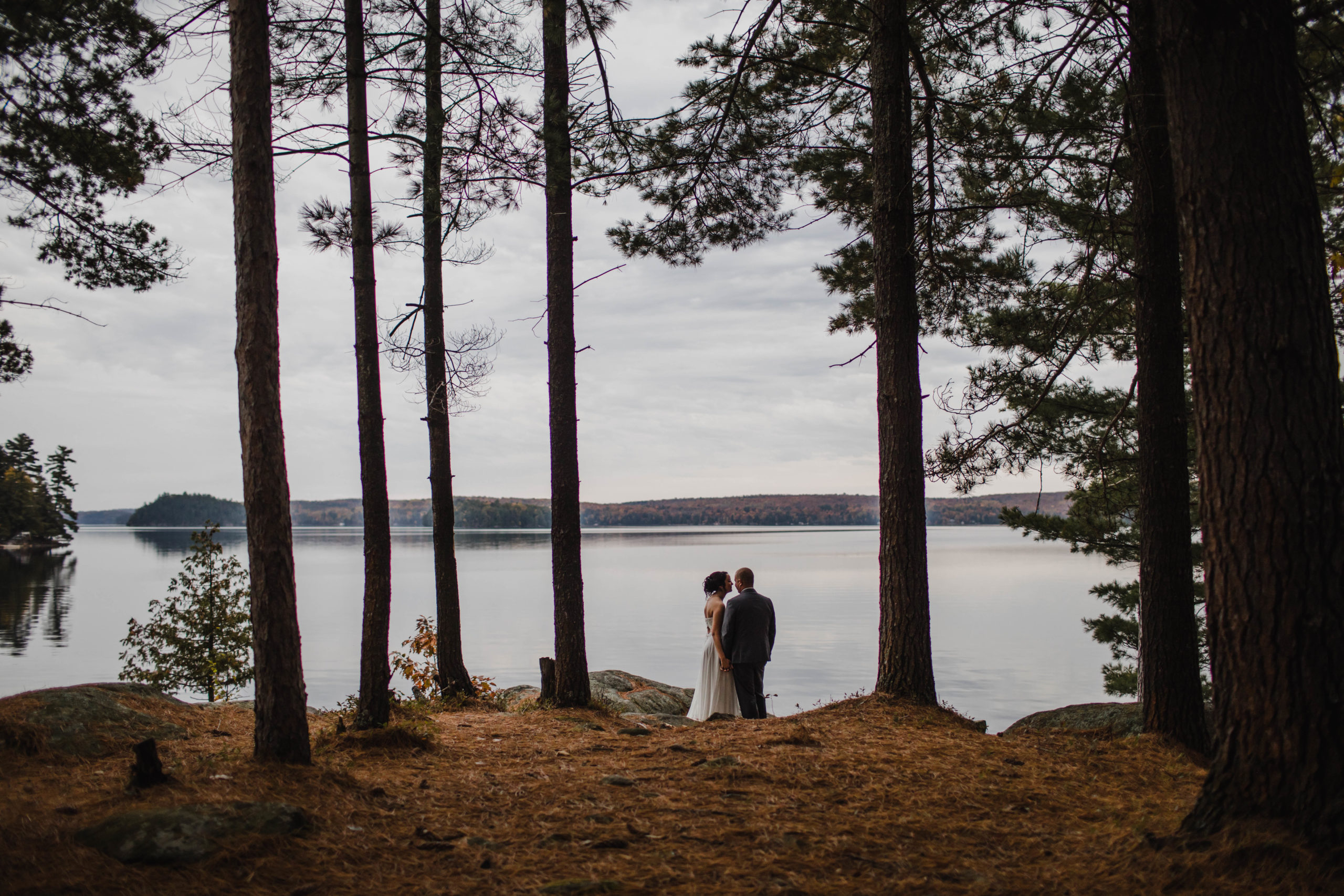 Photographing a wedding in cottage country has always been one of my small bucket list items of my photography career. In fact I have always had a goal of becoming a Muskoka Wedding Photographer! I would love to frequently visit this stunning landscape and capture intimate elopements and destination weddings.
Back in October I had the opportunity to photograph a wedding along side a friend (and super talented photographer) and feel grateful for the opportunity. Port Cunnington Lodge was absolute perfection! It provided the sweetest fall picturesque backdrop, highlighting the symbolism of intimacy just perfectly. The vibrant colors were enough to take your breath away and the air was filled with the crisp cool leafy smell that fall brings. The Lake was definitely my favorite part of it all though. There is something to be said about the contentment a lake brings with its presence. This wedding encompassed a sweet harmony and Port Cunnington Lodge was the most fitting scene for a wedding. I hope to be back here soon.
Wedding preparations took place in tiny cabins along the property, the ceremony overlooked a calm quiet lake and the reception was celebrated in a quaint restaurant. The wedding decor consisted of DIY mason jars, and wood accents. A sweet touch of rustic elegance. I was in awe of all the hard work that went into making this wedding so heartfelt and wonderful. I loved that the girls wore hunter green, and the groom's fun choice of camo vests. Personal touches that suited the theme of this wedding so perfectly.
Some brides struggle with truly knowing how to showcase their personality on their wedding day, and I feel like these two did such a great job at this! After all, this day is most about the two of you! By incorporating your personal style to your wedding day, you will add extra meaning. I recommend taking the time to think about ways to show off who you are as a couple. Things like this really make your wedding a personal affair and add fun detail to photograph.
---
Muskoka is the most divine option for a wedding, and it was a pleasure to be a part of documenting this day. Until next time…
---