← Back to Blog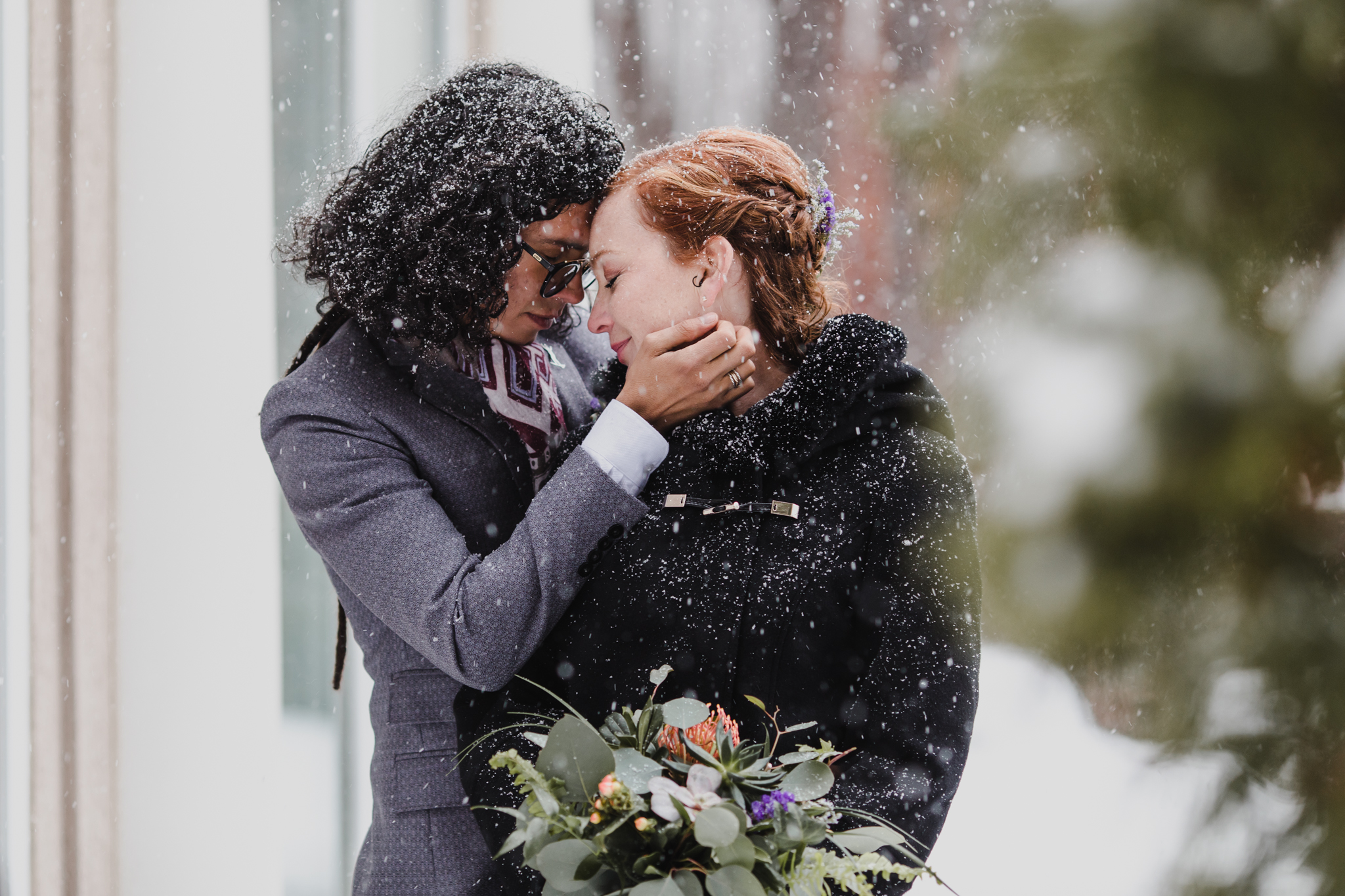 Theres is something incredibly romantic about winter weddings. Especially as a Niagara on the Lake Wedding Photographer. The picturesque vintage hotels look even more delightful covered in a layer of snow.
As a Niagara on the Lake Wedding Photographer, we really do have it made! I mean let's be real. Not only do we have access to some really sweet venues to photograph at. With this little town, comes even sweeter couples who fly in from all over the world to elopement in this ultra romantic, picturesque little haven! There truly isn't one particular season that works for this quaint place, its truly beautiful all year round.
Kara and Jamie travelled to Niagara on the Lake from Ecuador! Surrounded by a few close family members they share in a really intimate wedding day experience. Eloping at a small chapel here in Niagara, and then celebrating later at one of the stunning vintage hotels. Kara and Jamie, along with their family were definitely a treat to spend a little time with. Not only did they exclude calmness and pose but there were totally in love. A recipe for a successful marriage indeed and a total dream for any photographer.
It was an incredible honour to capture a piece of their love and I wish them endless years of happiness, laughter and deep meaningful love!