← Back to Blog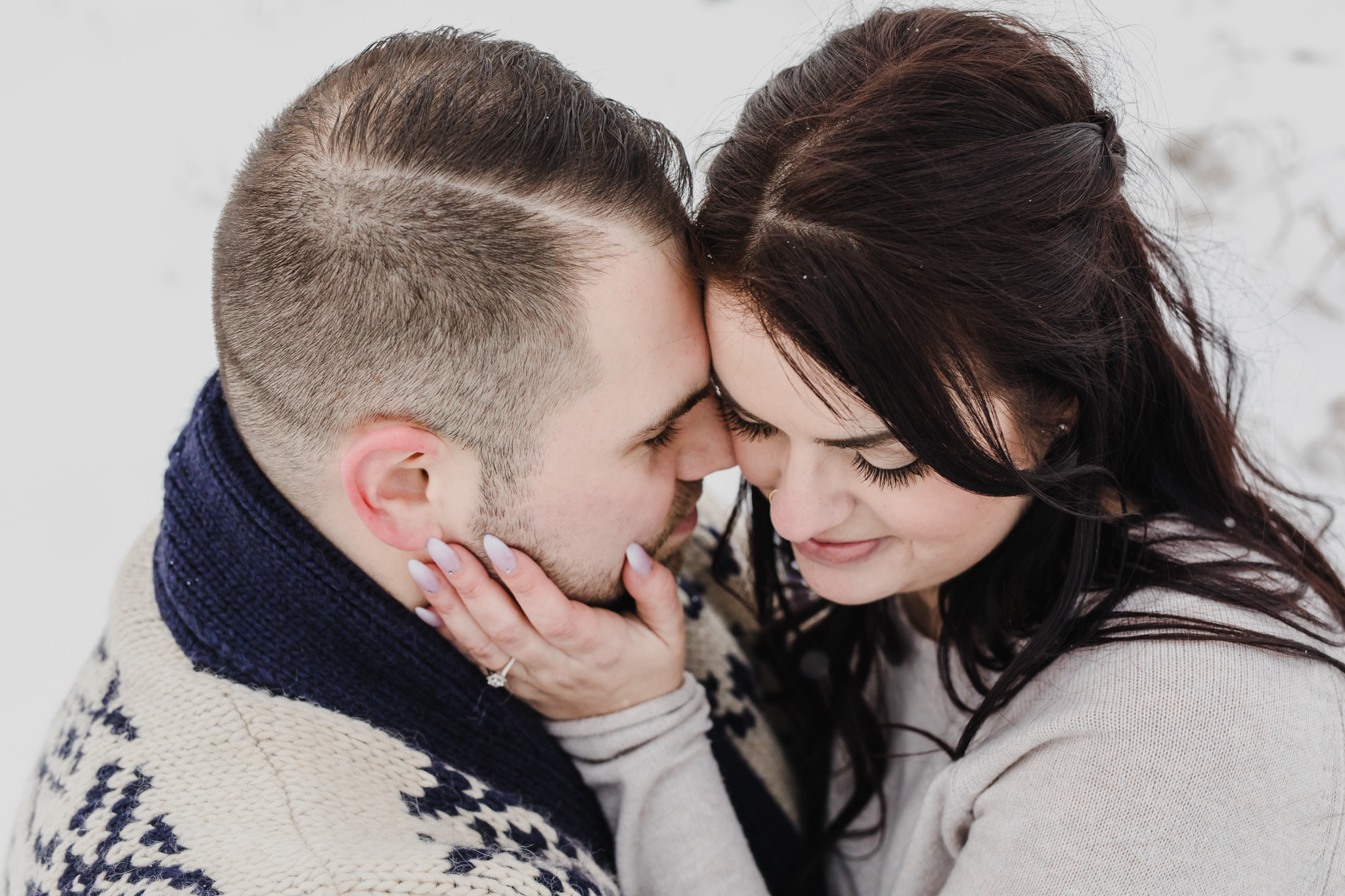 Winter Engagement Photos are simply beautiful and I always love creating in this magical winter wonderland that comes with living in Canada.
Winter is coming to an end and spring is starting to flirt with us! The sun shines most days now and we are greeted with longer days! The snow is melting and we can finally start packing away some of our winter layers. I am equal parts excited to see Spring slowly making its arrival and yet a little sad that winter is over. The truth is, I do love winter! In fact, I love all four seasons. And for me, thats the beautiful reality of living in Canada. I mostly love winter because as a wedding photographer, winter often means lots of family time. It is the time of year where I can squeeze in a vacation with my husband. Furthermore allow me some much needed time to focus on the behind the scenes of running and goal setting for the year ahead. Its the only time all year that business slows down a bit which ultimately means that I get to live in a state of 'slower living'.
Before we go on to enjoy the sunshine, I have a few more winter engagement photos to share. As you scroll down you will see a sweet documentation of Megan and Zach! Two people who I am so very excited to work with this year. In fact, I get to share my wedding anniversary with these two.
---
Enjoy a collection of Niagara winter engagement photos created for Megan and Zach!
---