← Back to Blog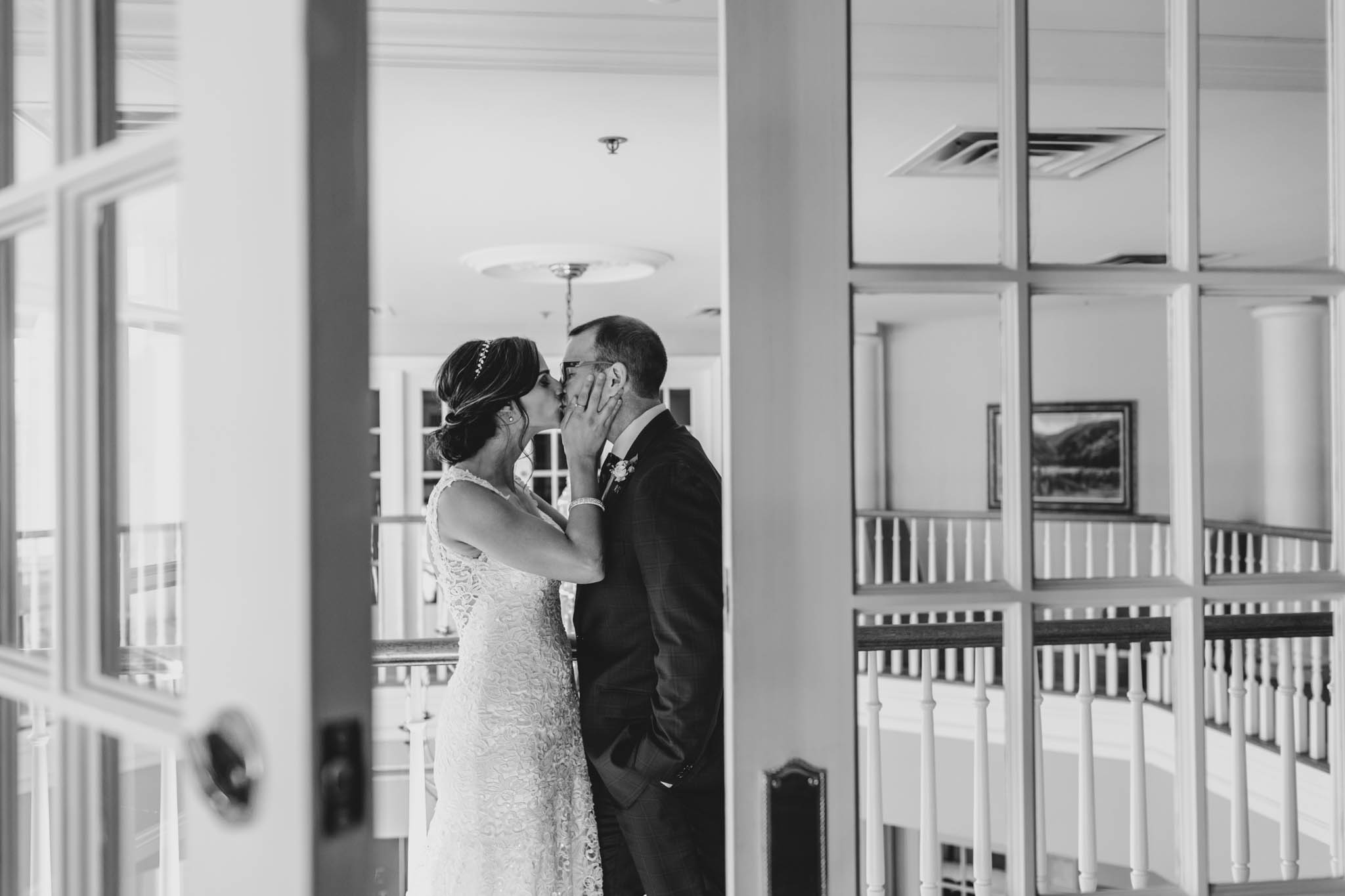 An October Chateau Des Charmes October Wedding that showcases all kinds of emotion, excitement and love! There was so much to love about capturing the story of Hallie and Todd's stunning wedding day!
This October wedding that took place at the stunning Chateau Des Charmes was such a special day to be apart of. Aside from all the obvious love that was bursting at the seams between Hallie and Todd. This date was extra special to me as October 20th marked my 5 year wedding anniversary. Admittedly, this was suppose to be a no work day. Instead fate would have me behind my camera capturing a piece of another couples love story. I couldn't think of a better way to celebrate love, then to document love! Furthermore, I did get the ok from my husband before booking this wedding. We had a sweet 4 day get away planned the weekend after, so we both decided that it would be ok to spend our actual wedding anniversary working.
I could feel myself pausing at moments through out this day to take in all the reminders of the love filled moments I shared with my husband five years ago on this day. It really does seem like my own wedding day was such a long time ago. But you know what they say… time flies when you're having fun!
---
Enjoy the highlights of Hallie and Todds Chateau Des Charmes October wedding day below! I loved everything about their sunset ceremony in the vineyard! It was the sweetest element of their day. There is something about this venue that draws in a couple that exudes elegance and grace and it is always a true pleasure to capture a wedding day story here.
My heart was the fullest on this October day!
---
Florals by: Roses + Twine
Reception Decor by: Simply Beautiful
Ceremony Officiant : Sheldon
---