← Back to Blog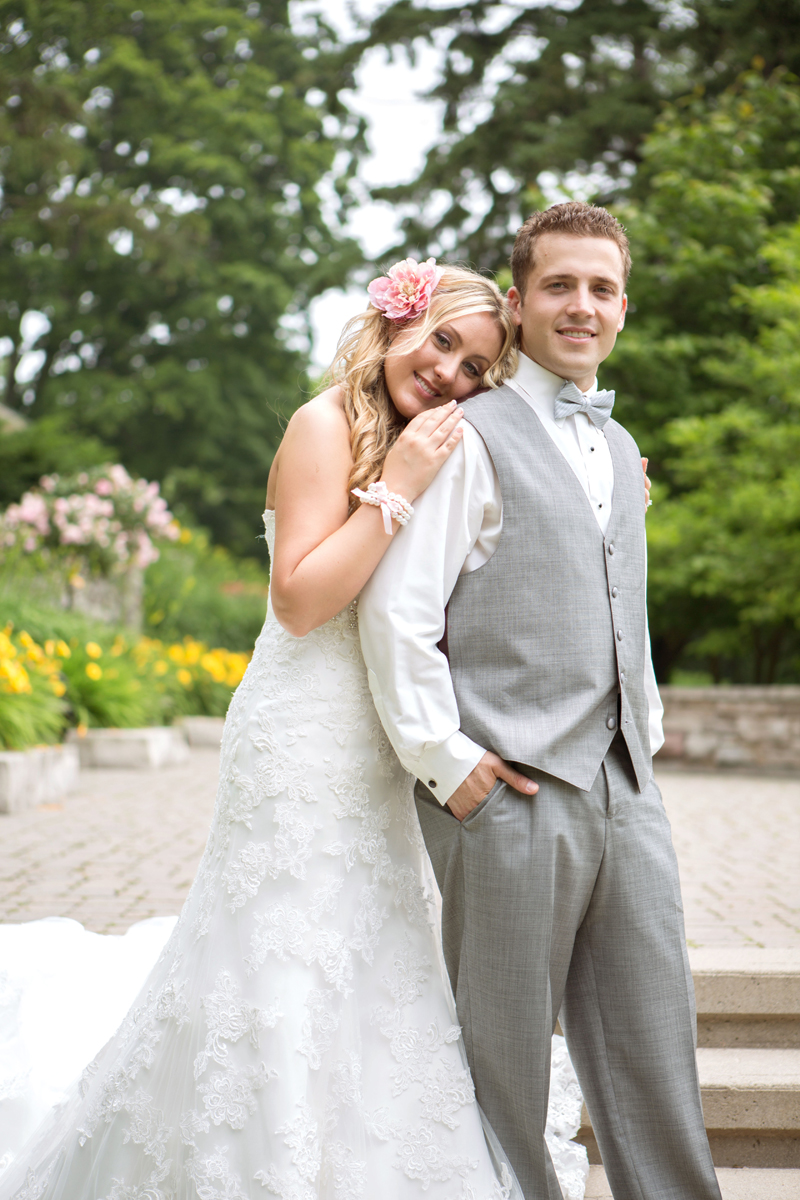 The day started with Danielle, her two Bridesmaids and her mother at Zexy Hair Salon in Hamilton where we would document the four of them having their hair and makeup done. It was a quiet, intimate start to the day. From the Salon we headed over to Paul's parents house where the men were getting ready and suited up for the day. Paul took a moment alone in the front room to open a beautiful gift from Danielle. It was touching to see how much he really felt her words that she had prepared. He sat there choking back the tears, pausing often, breathing deep and continued on until the end. After spending a little of the morning with Paul, we headed back to see Danielle put her gown and the final touches on. She was beautiful and it was apparent she was meant to be a bride.
Next came the most exciting part of the day… the first look, which took place on the stunning grounds of the Paletta Mansion in burlington! I can't express how intimate it is when a couple decides to have a first look vs. taking the traditional route and waiting to see each other at the moment when she walks down the aisle. The first look is a time when its just the two of you. The emotion is raw and real and you are more comfortable in letting that be known. I get some of my favourite photos at this time of the day. Danielle walked around a bend, holding her flowers tightly, taking deep breaths but wearing the most beautiful smile. She kept her eyes on him the entire time. Paul was waiting anxiously, backed turned to her, hands folded tightly in front of him, excited to see his bride to be. And so he listened as her foot steps got closer. The anticipation grew. She tapped him on the shoulder, he turned around, his first reaction was to put her in his arms, bring her closer, feel her before actually looking at all of her attire. It was a beautiful, heart felt moment.
So the day went on with photos at the Paletta mansion, the ceremony at Knollwood Golf Course and right into a cocktail hr and tent reception also set up at the golf course. I really felt all day that Danielle was a girl after my own heart. Her wedding was a combination of vintage, DIY, overload of pretty lace with soft touches of pink and grey. It was obvious she had put alot of time into making this day very special and just perfect for the two of them.
Danielle & Paul,
Your love for one another is a powerful energy that radiates off the both of you and your wedding day was a beautiful love story to document. I wish you both so much happiness for countless years to come. It was my absolute pleasure working with the two of you and I hope to see you again real soon.
Enjoy some of my favourite photos of the day.
Jessica